Gluten Free Oat Drink
Made with no-GMO oat, free of gluten, lactose and added sugar, OraSì Oat is enriched with zinc and source of vitamins D, B2 and B12. Try it in this gluten free version: it is creamy, rich and with an enveloping taste.
1L package.
Ingredienti
Water, gluten free oat (11%), high oleic sunflower oil, citrus fibre, stabilizers (gellan gum), sea salt, zinc citrate, vitamins (D, B2, B12).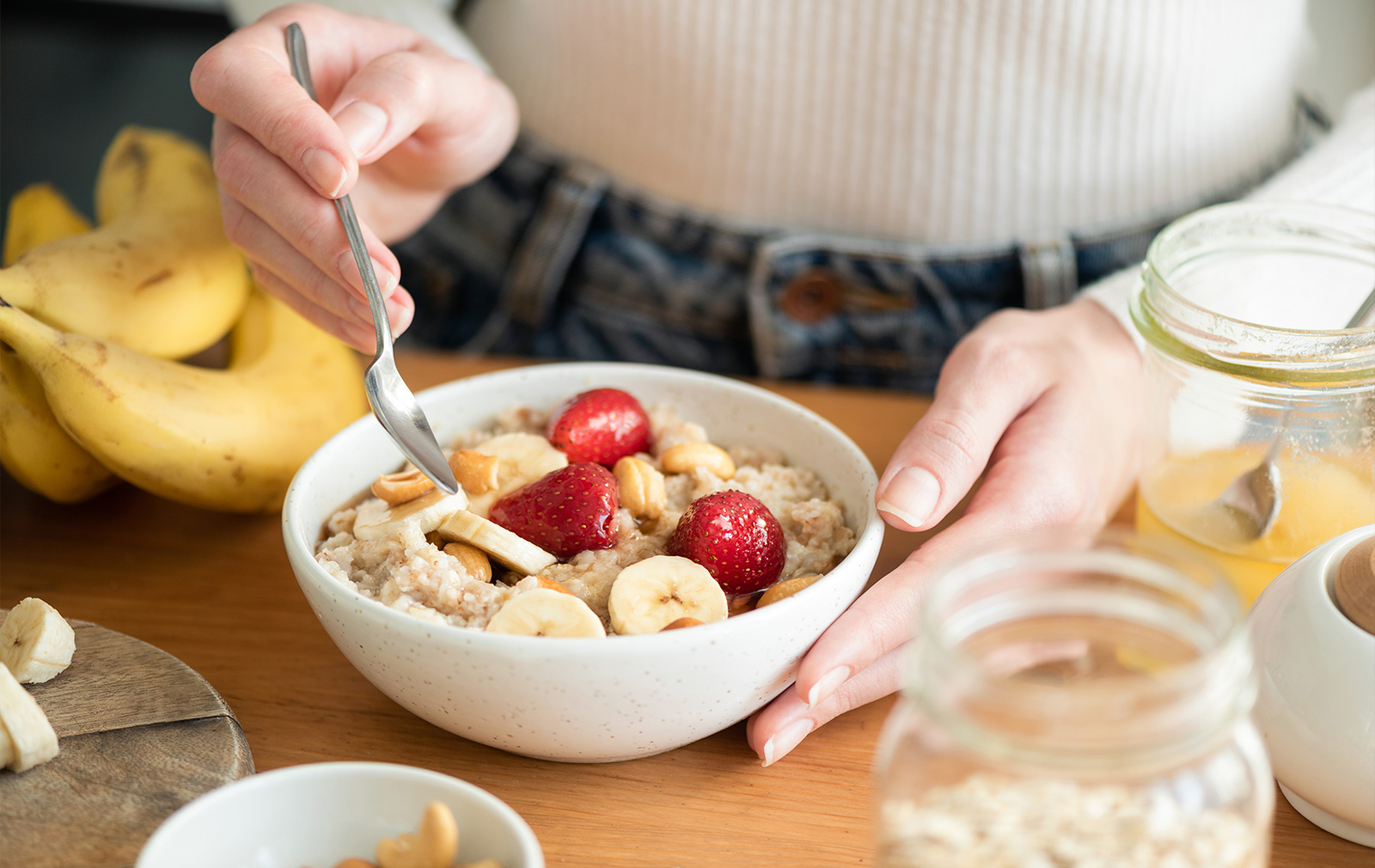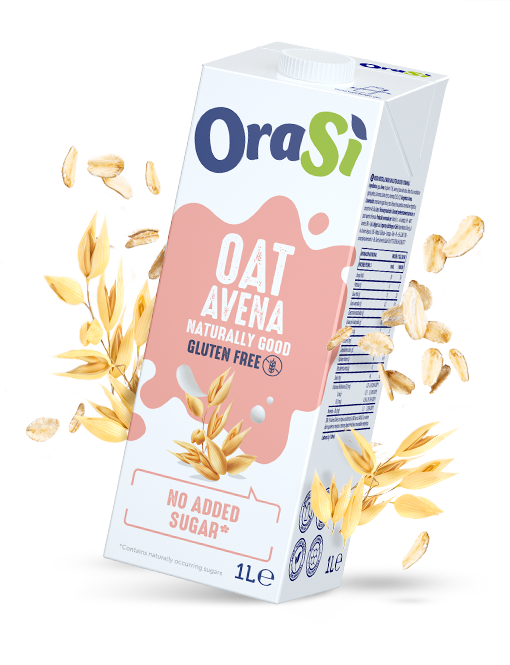 Benefits
---
No added sugars
Non-GMO
Source of Vitamin B12
Source of Vitamin B2
Source of Vitamin D
Source of Zinc
Valori nutrizionali (100 ml)
---
Energia Kj
160 kj
Energia Kcal
38 kcal
Grassi
1,1 g
Grassi saturi
0,2 g
Grassi monoinsaturi
0,6 g
Grassi poliinsaturi
0,3 g
Carboidrati
7,0 g
Carboidrati di cui zuccheri
4,7 g
Fibre
0 g
Proteine
0 g
Sale
0,12 g
Riboflavina (Vitamina B2)
0,21 mg (15% VNR*)
Vitamina D
0,75 µg (15% VNR*)
Vitamina B12
0,38 µg (15% VNR*)
Zinco
1,5 mg (15% VNR*)
---