Barista Coconut Drink
Thanks to its intense and delicious taste, OraSì Barista Coconut drink is perfect for many sweet and innovative preparations. 100% vegetable, free of lactose and gluten, it is very good also in the cappuccino or consumed on its own.
1L package.
Ingredients
Water, coconut cream (10%), brown sugar, pea proteins, acidity regulators (E340ii, E340i), natural flavour, flaxseed fibre, gellan gum, sea salt.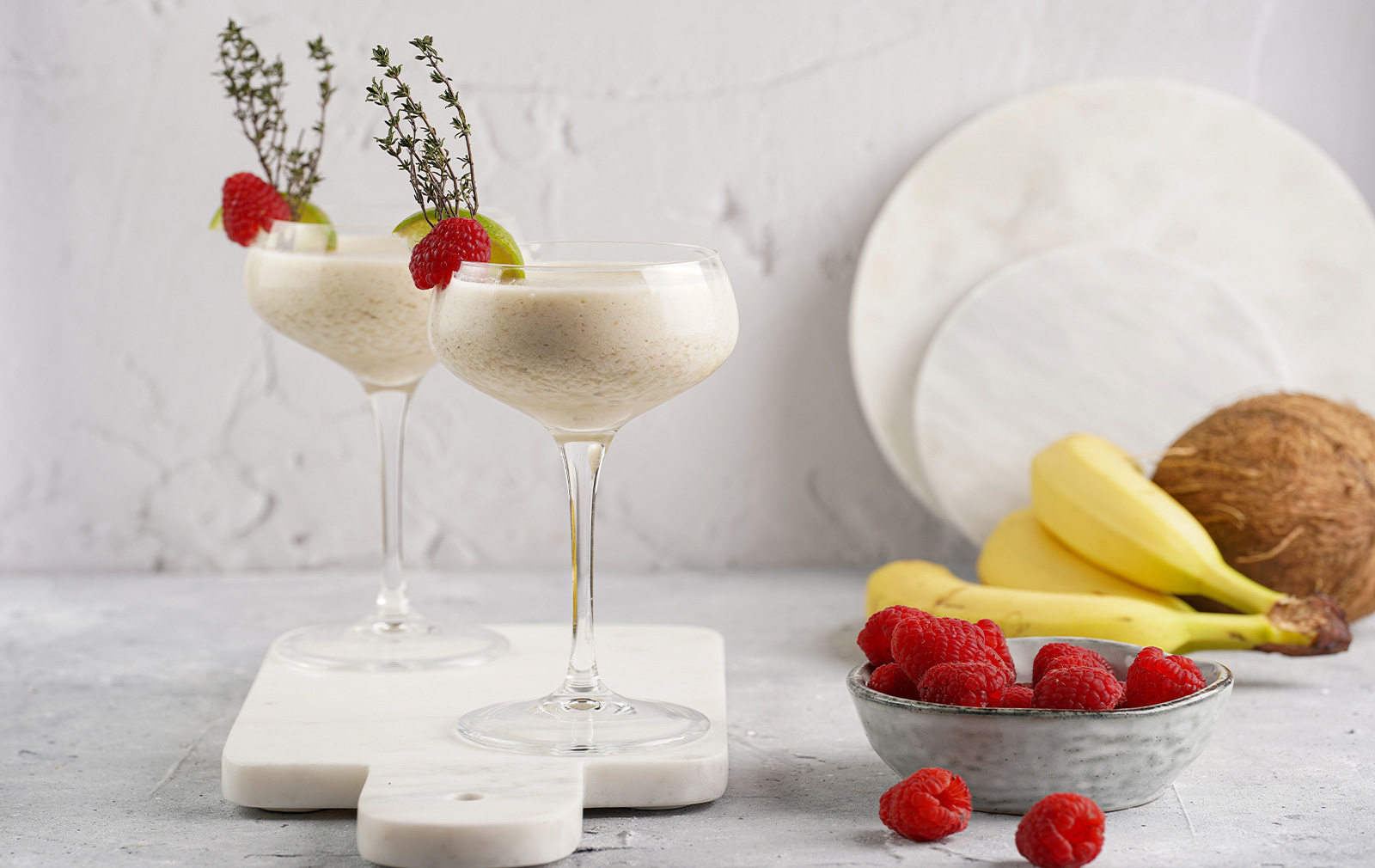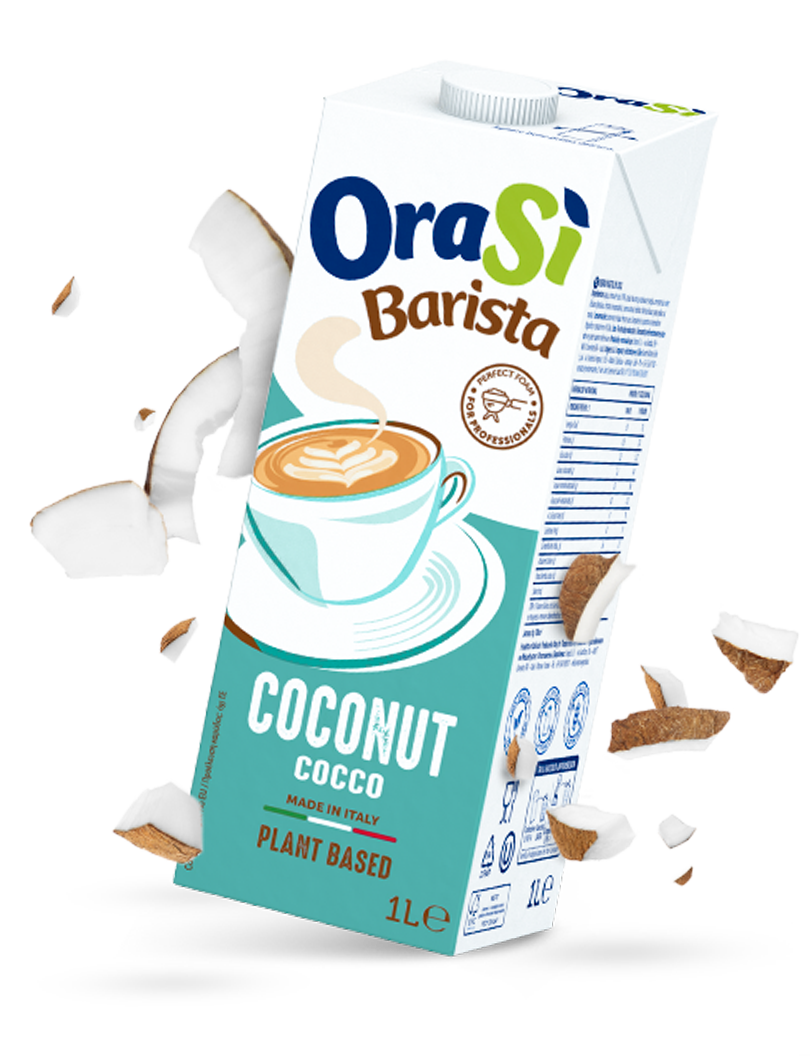 Benefits
---
Whip fast and holds a long time
Perfect for latte art
Creamy foam with a fine texture
Workable both hot and cold
Nutritional values (100 ml)
---
Energy Kj
167 kj
Energy Kcal
40 kcal
Fats
1,8 g
Saturated fats
0,1 g
Monounsaturated fats
0,6 g
Polyunsaturated fats
0,2 g
Carbohydrates
5,9 g
Carbohydrates containing sugars
2,7 g
Fibres
0 g
Proteins
0 g
Salt
0,14 g
Allergens
---
It does not contain any allergen
---