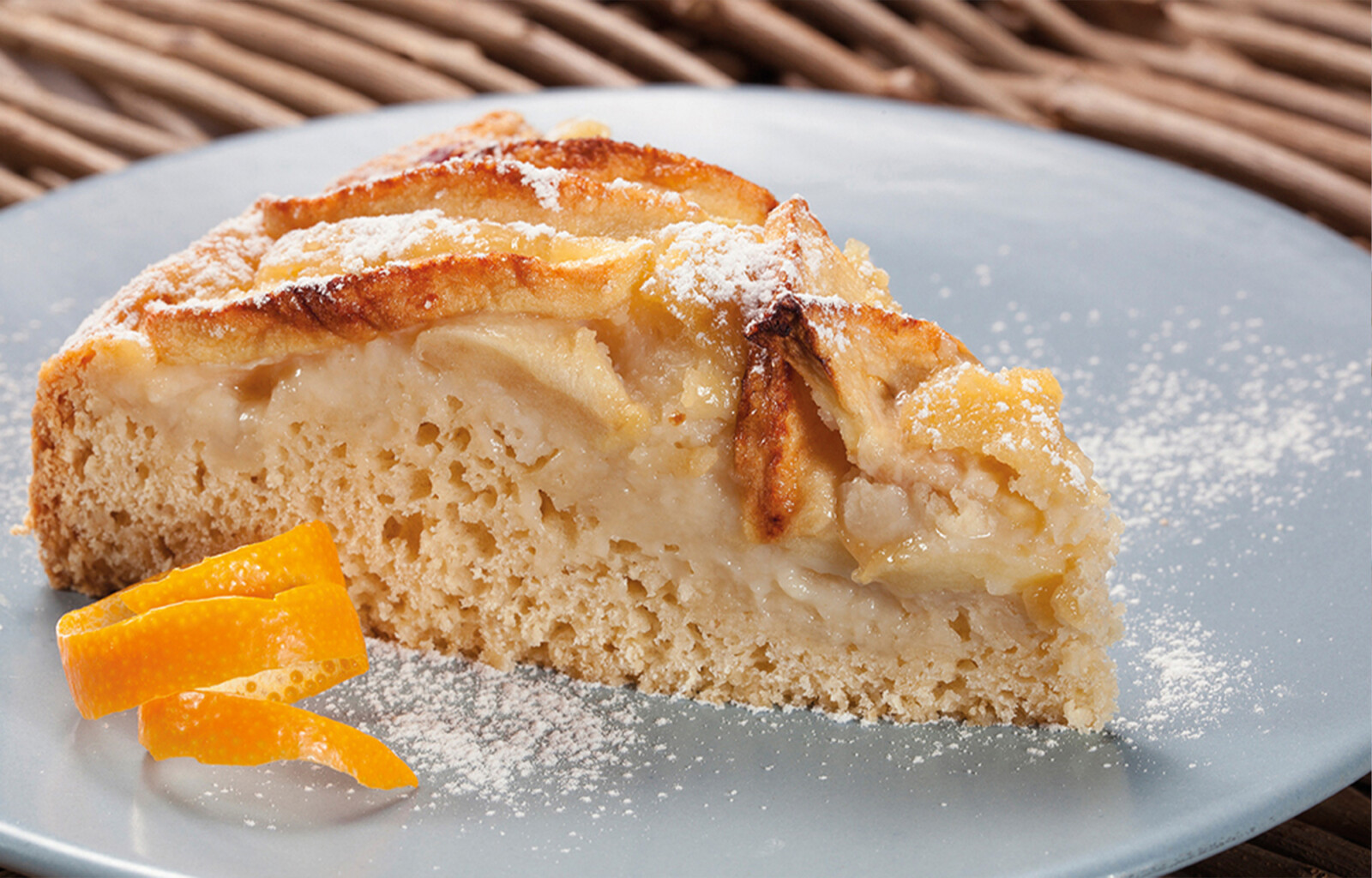 1 h 20 min
Desserts
4 people
Ingredients
1 tablespoon
"00" type flour
½
Grated untreated lemon peel
75 gr+1 teaspoons
OraSì Cooking Cream
2 teaspoons
OraSì Rice Drink
MADE WITH
Rice Drink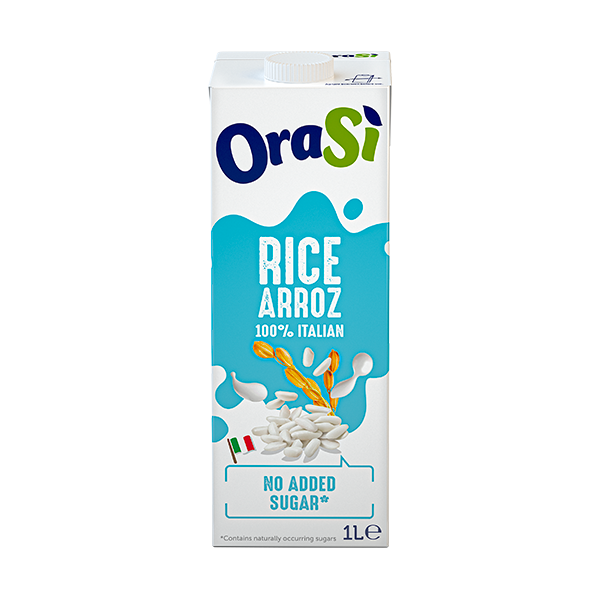 DISCOVER MORE
Method
1
PREPARATION OF THE CREAM

-Pour the Rice Drink into a small saucepan and bring to a boil..
-Whip the egg yolks with the sugar, add the flour and mix well.
-Add the egg mixture to the hot Rice Drink and mix.
-Put the mixture back on the heat and thicken, stirring constantly.
-Lastly add the grated lemon zest and leave to cool.
2
PREPARATION OF CAKE

Put the eggs and sugar in a bowl and beat them with an electric mixer.
3
Add the flour, baking powder, Rice Drink and melted Soy Cream and continue to beat with the electric mixer until the batter is smooth.
4
Butter and flour a springform pan (24 cm diameter), pour the mixture into it and then pour the custard into the centre.
5
Peel the apples and cut them into wedges. Arrange them in a radial pattern over the cake.
6
Bake at 175 degrees C (static oven) for about 45 to 50 minutes.
7
Leave to cool, remove the cake from the pan and sprinkle with icing sugar to taste.
DISCOVER MORE
DISCOVER MORE
DISCOVER MORE