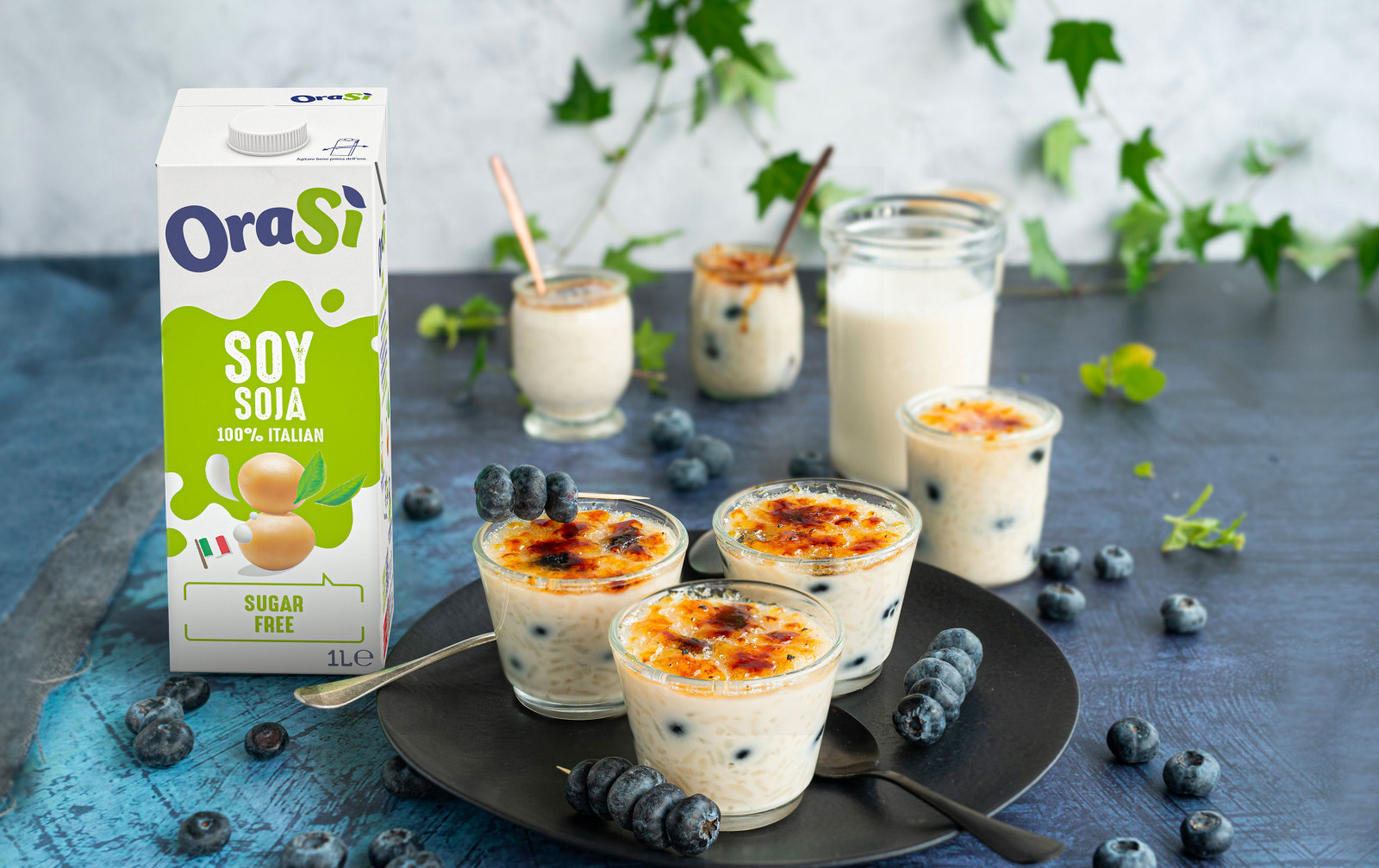 Ingredients
1 level teaspoon
Agar agar powder
to taste
Light brown sugar
MADE WITH
Sugar-free Soy Drink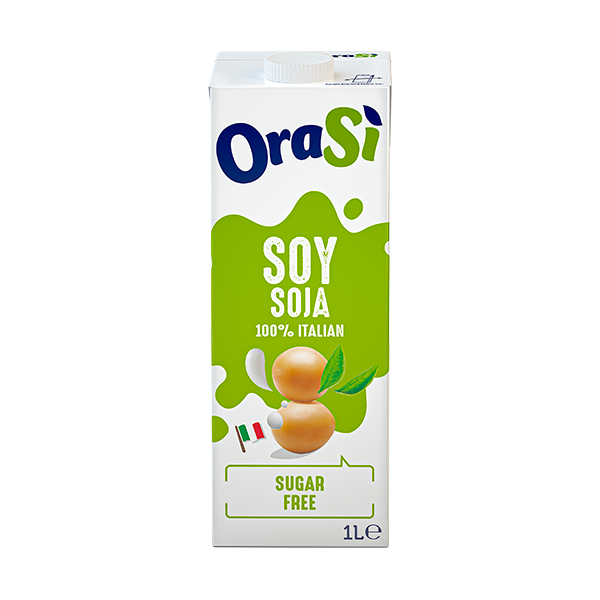 DISCOVER MORE
Method
1
Bring the Soy Drink to a boil. Add the rice and cook, stirring for about 30 minutes. 10 minutes before the end of cooking, add the sugar mixed with the agar agar powder.
2
Flavor with the vanilla seeds obtained by cutting the pod in two lengthwise and obtaining the inside with the tip of a knife. Add the blueberries, mix thoroughly and remove from the heat.
3
Pour the rice into the small glasses. Let it cool down. Sprinkle the surface with brown sugar, forming a 2-3 mm layer.
4
Gratin with a pastry torch until a golden and crunchy crust is obtained.
DISCOVER MORE
DISCOVER MORE
DISCOVER MORE