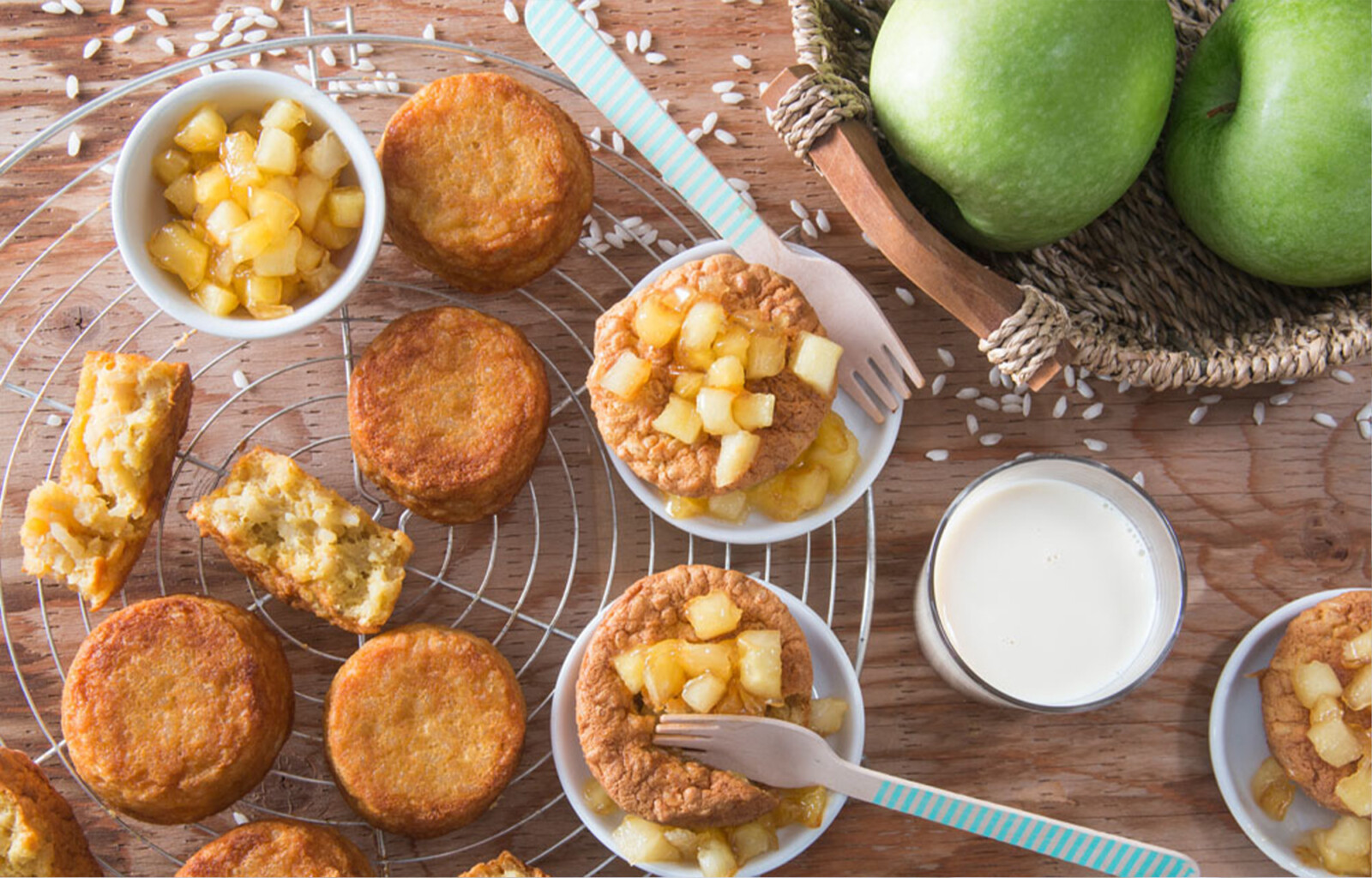 1 h 20 min
Desserts
4 people
Ingredients
1 wot
vegetable margarine
2 tablespoons
lemon juice
to taste
Corn starch or potato starch for the moulds
MADE WITH
Rice Drink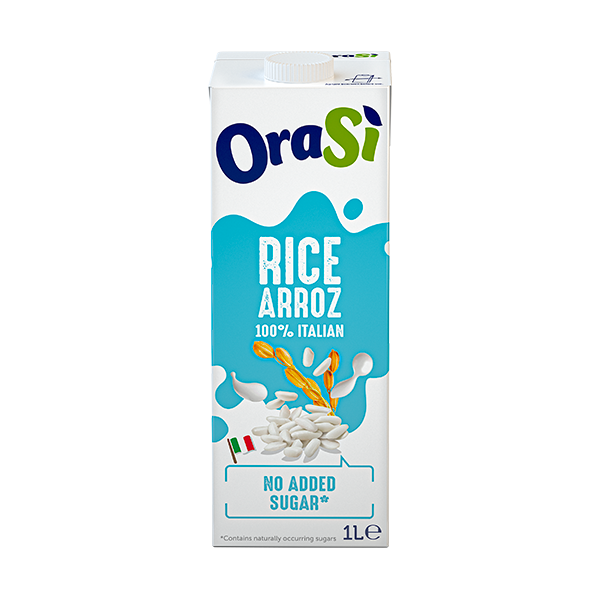 DISCOVER MORE
Method
1
Boil the rice with the Rice Drink and lemon zest in a saucepan over low heat until the liquid is almost completely absorbed, approximately 40-41 minutes. Cool slightly, then add all the remaining ingredients except the egg whites and 1 tablespoon sugar. Stir until the mixture is smooth and even. Whip the egg whites with 1 tablespoon sugar until stiff, then add them to the mixture.
2
Pour the batter into the moulds greased with Soy Spread and sprinkled with a bit of corn starch and bake at 150 degrees C for 35 minutes.
3
Caramelized apples: peel the apples, slice them and place them in a saucepan with the Soy Spread, sugar and lemon juice. Caramelize the apples for five minutes. Serve the cakes with the caramelized apples.
DISCOVER MORE
DISCOVER MORE
DISCOVER MORE