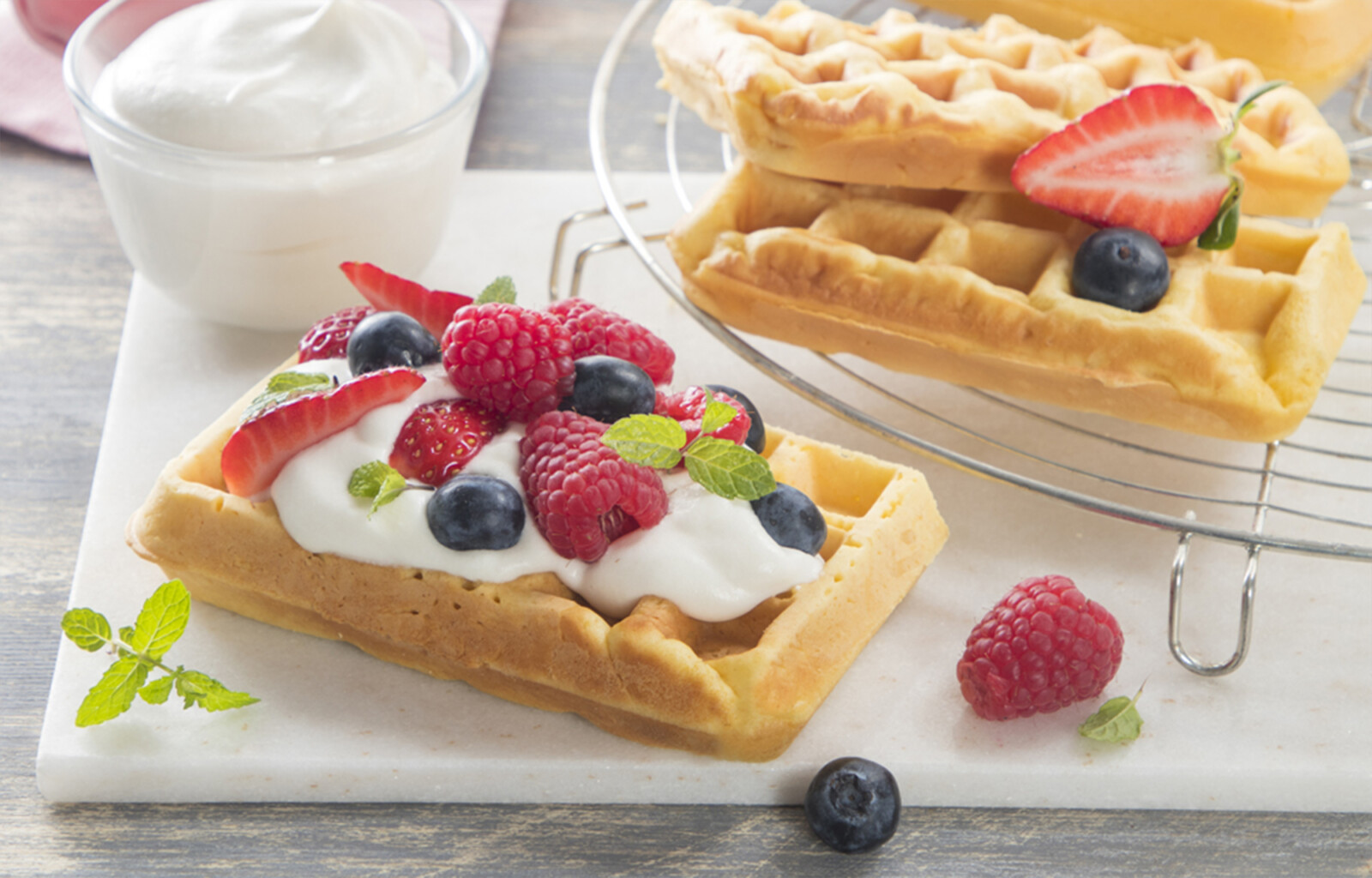 1 h 20 min
Desserts
4 people
Ingredients
2-3 drops
natural vanilla flavouring
3 drops
natural vanilla flavouring
to taste
wild berries, mint
MADE WITH
Rice Drink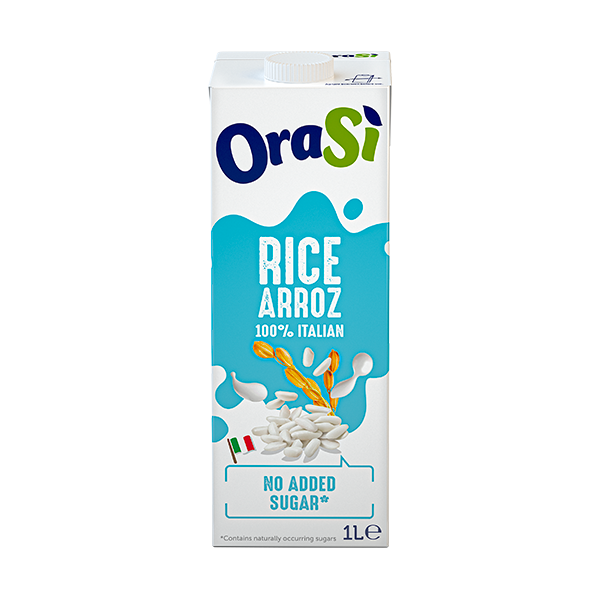 DISCOVER MORE
Method
1
To prepare the waffles:
– Sift the flour with the baking powder and salt.
– Add the sugar, vanilla, eggs and melted then cooled Soy Spread.
– Pour in the Rice Drink and mix.
– Lightly grease the waffle plates with Soy Spread and pour a few spoonfuls of batter onto the plates, then close and bake.
2
To prepare the cream:
– Heat the Rice Drink. Whisk the egg whites with the sugar, then add the flour and the Rice Drink.
– Cook the cream on the stove, stirring carefully.
– Remove from the heat and add 2-3 drops of natural vanilla flavouring.
– Cover with plastic wrap and leave to cool.
– Mix the ricotta and icing sugar with a whisk and add to the cream.
3
Serve the waffle with the cream, wild berries and mint.
DISCOVER MORE
DISCOVER MORE
DISCOVER MORE