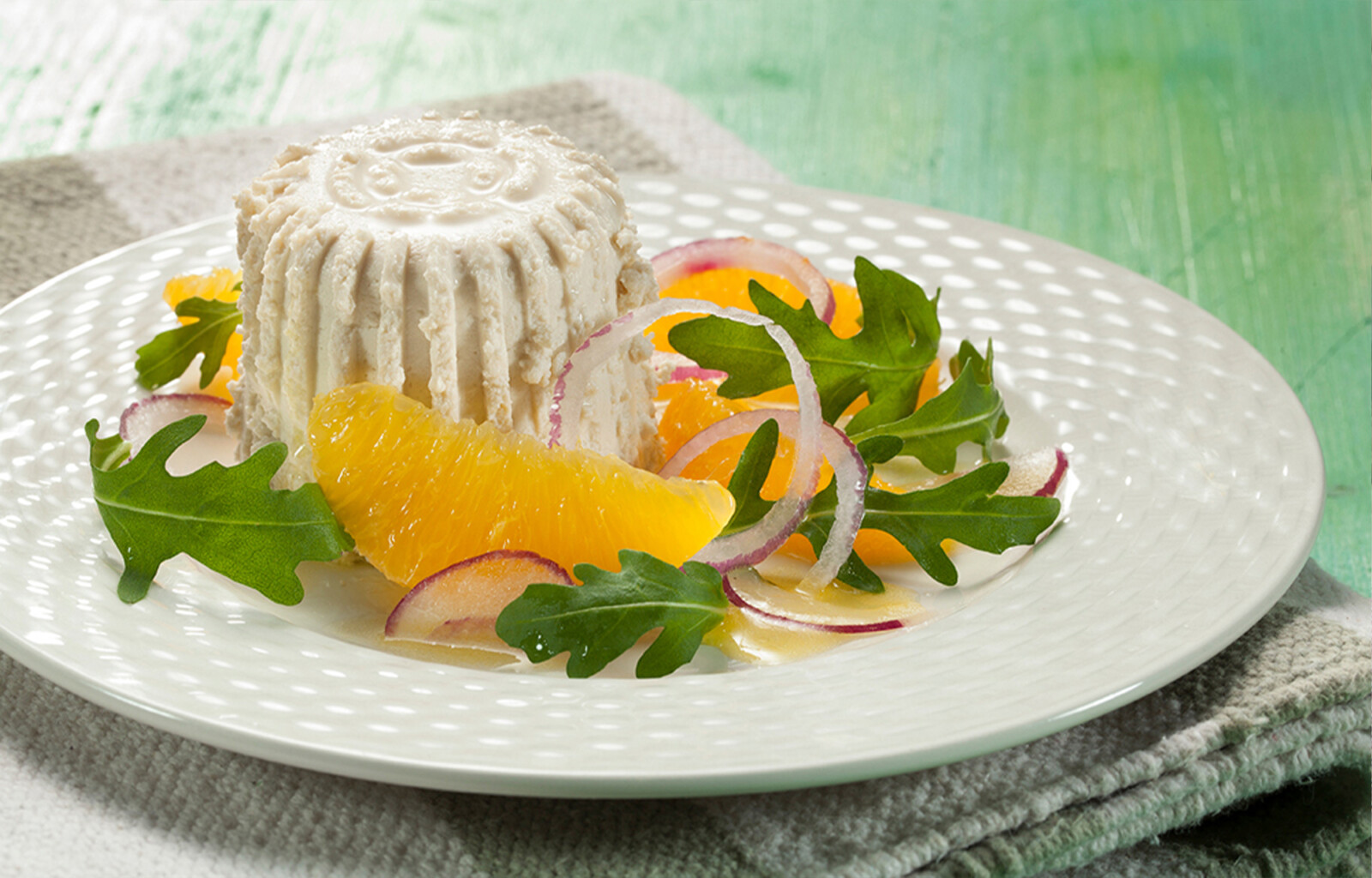 3 h 10 m
Appetizers
4 people
Ingredients
3-4 spoons
apple cider vinegar
6
spoons of extra virgin olive oil
MADE WITH
Soy Drink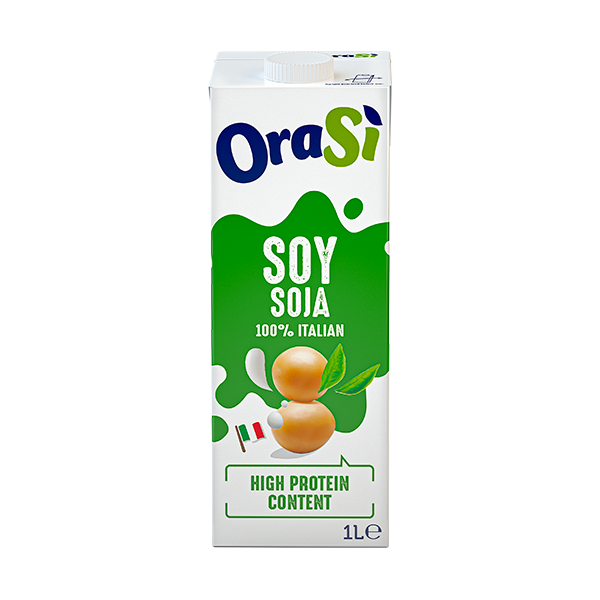 DISCOVER MORE
Method
1
Heat the soy drink to almost boiling point, pour into a large glass bowl and add the apple cider vinegar. Stir and when the soy drink begins to curdle immediately, let it rest for 10 minutes.
2
Cover a colander with a piece of fine-textured white cloth (washed without softener!), Pour the curd obtained as above and let it drain for an hour.
3
After this time, gather the edges of the cloth and squeeze the mass contained in order to release as much serum as possible. Salt the curd to taste.
4
Divide the curd into four ricotta baskets (other molds are fine too, but it is better if they are pierced to lose a little more whey) and chill in the refrigerator for at least 2 hours.
5
Peel the oranges and then fillet them, collecting the orange juice that falls. Cut the onion into very fine rings.
6
Turn out the 4 ricotta and arrange them on plates, then add the oranges, rocket and onion rings.
7
Put the orange juice in a jar, add the olive oil, salt and pepper. Close the jar and shake until you obtain an emulsion to be poured over the salad.
DISCOVER MORE
DISCOVER MORE
DISCOVER MORE