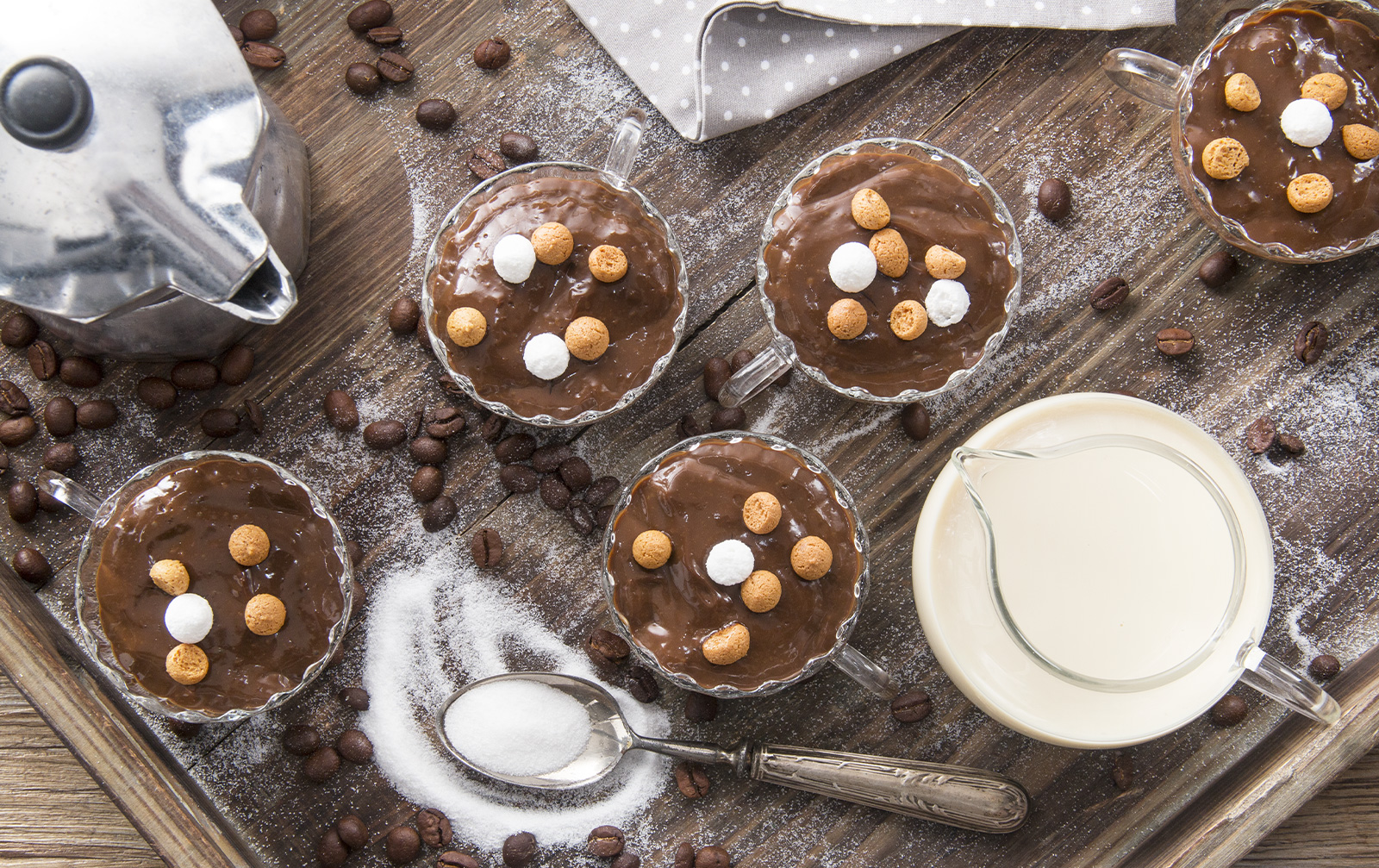 1 h 15 min
Desserts
6 people
Ingredients
500 ml
Chestnut Drink OraSì
130 gr
Chopped dark chocolate
MADE WITH
Chestnut Drink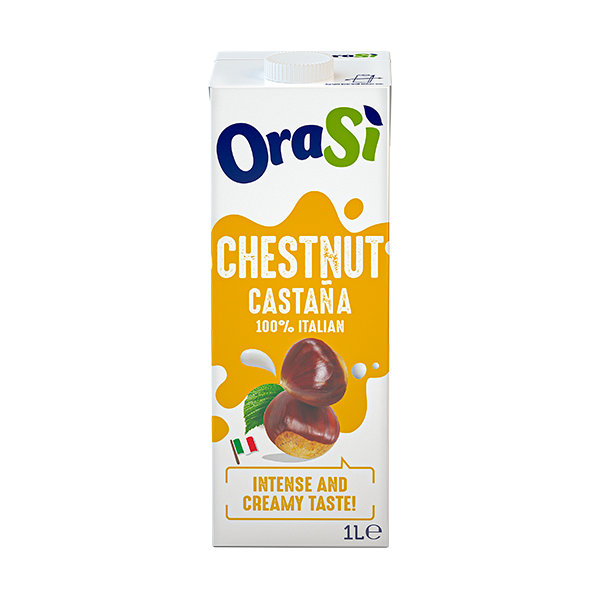 DISCOVER MORE
Method
1
Bring the Chestnut Drink to a boil, remove from the heat and pour in the coffee.
2
Beat the egg yolks with the sugar, then add the rice starch, dissolve with the soy drink and cook the preparation on the stove, stirring constantly.
3
Remove the container from the heat, pour the cream over the chopped chocolate, flavor with the liqueur and beat the mixture with an immersion blender, making it creamy and smooth, then place it in the fridge for about 1 hour.
4
Pour the cream into the cups and garnish with meringues and mini macaroons.
DISCOVER MORE
DISCOVER MORE
DISCOVER MORE