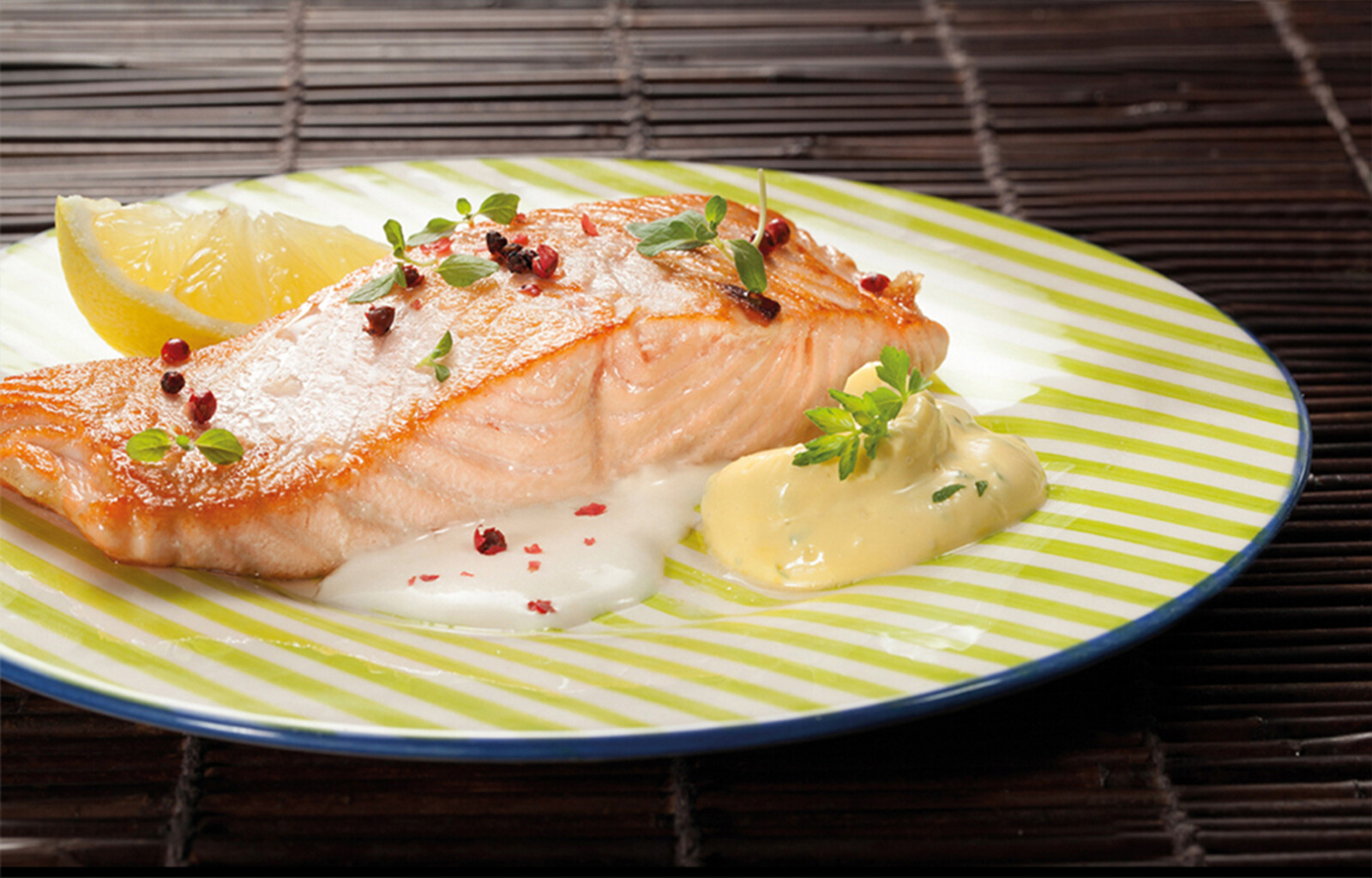 30 min
Second courses
4 people
Ingredients
4
fresh skinless salmon fillets of 200 g each
2 tablespoons
extra virgin olive oil
to taste
salt, pepper (pink peppercorns), marjoram
MADE WITH
Sugar-free Soy Drink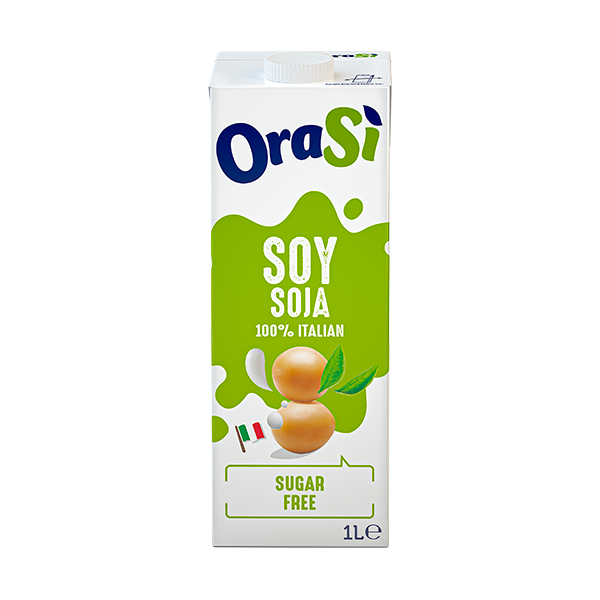 DISCOVER MORE
Method
1
Heat the oil in a frying pan, then brown both sides of the salmon fillets. Cover with 200 ml of Soy Drink, cover and cook for ten minutes. Add salt and pepper.
2
Remove the salmon fillets from the pan, raise the heat and thicken the cooking sauce
3
Serve the salmon fillets with their sauce and a dollop of marjoram mayonnaise.
4
Garnish with marjoram leaves and pink pepper to taste.
5
Put the remaining 50 ml of Soy Drink in a container with high sides, then add the lemon juice, turmeric and salt
6
Using a hand mixer, blend while pouring in the vegetable oil until it reaches the desired consistency. Chop the marjoram and add it to the mayonnaise.
DISCOVER MORE
DISCOVER MORE
DISCOVER MORE