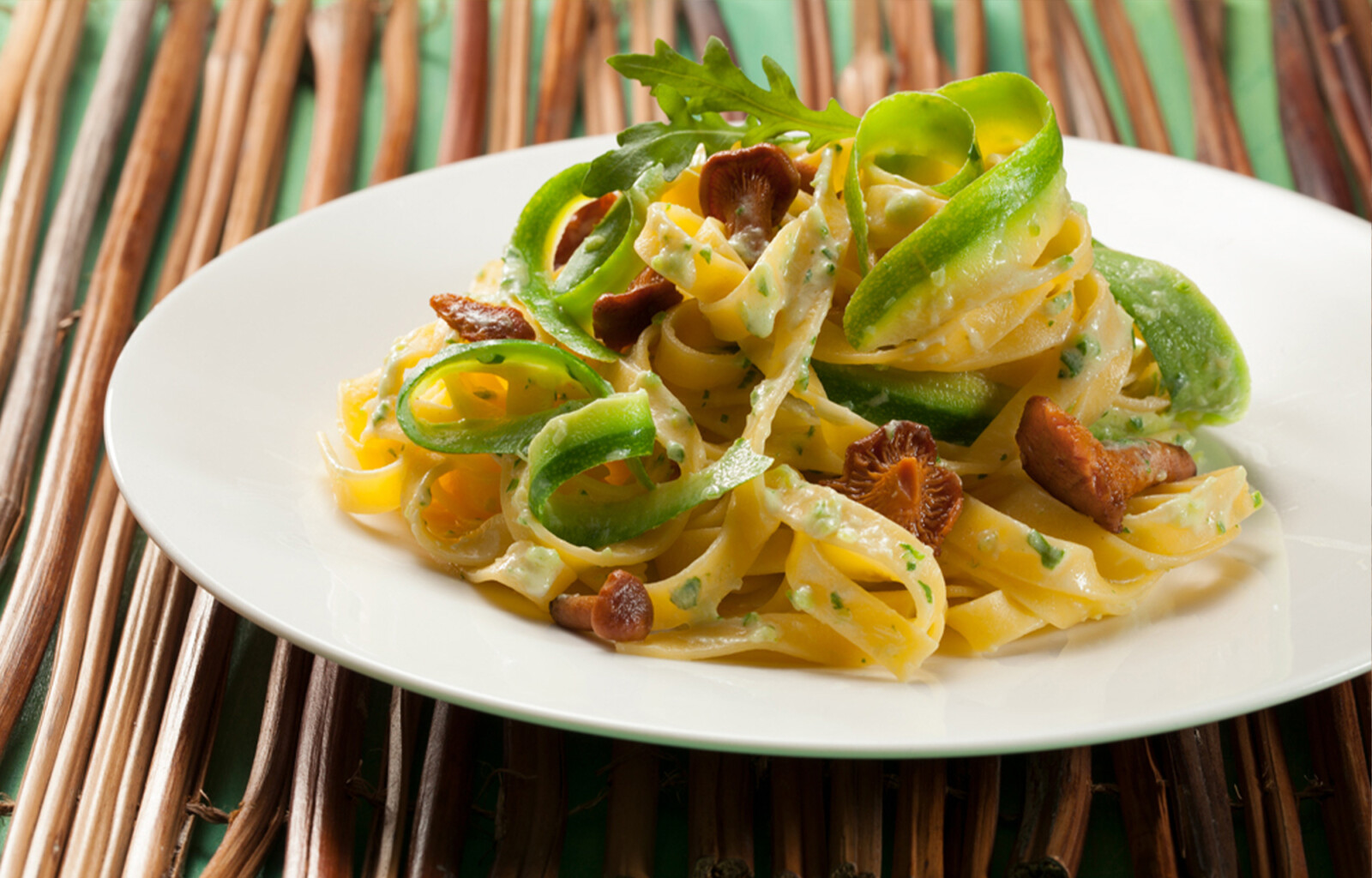 30 min
First courses
4 people
Ingredients
250 ml
OraSì Soy Cooking Cream
200 gr
chanterelle mushrooms
2 tablespoons
extra virgin olive oil
MADE WITH
Sugar-free Soy Drink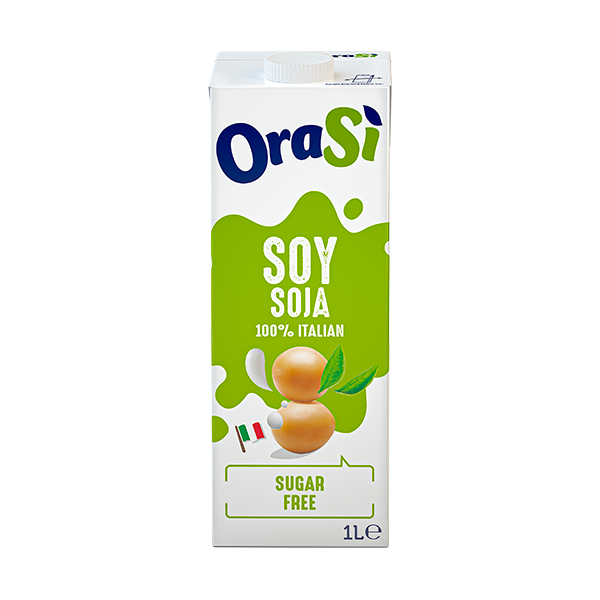 DISCOVER MORE
Method
1
Wash the courgettes, peel them with a vegetable peeler to get long strips, then put them aside. Slice the pumpkin flesh into cubes.
2
Clean the chanterelle mushrooms, heat one tablespoon of oil in a pan, sauté the chopped garlic until golden then sauté the mushrooms for five minutes. Add salt and set aside.
3
Use the same pan to heat the remaining oil and quickly sear the courgettes. Pour in the Soy Drink and cook for five more minutes.
4
Pour the Soy Cooking Cream into the glass of a hand mixer, add the cooked courgettes with their sauce and the bunch of rocket. Blend and add salt and pepper.
5
Cook the pasta in plenty of salted water, drain, then mix with the courgette and rocket cream, add the mushrooms and the courgette strips you previously set aside. Decorate as you like with a few leaves of rocket.
DISCOVER MORE
DISCOVER MORE
DISCOVER MORE