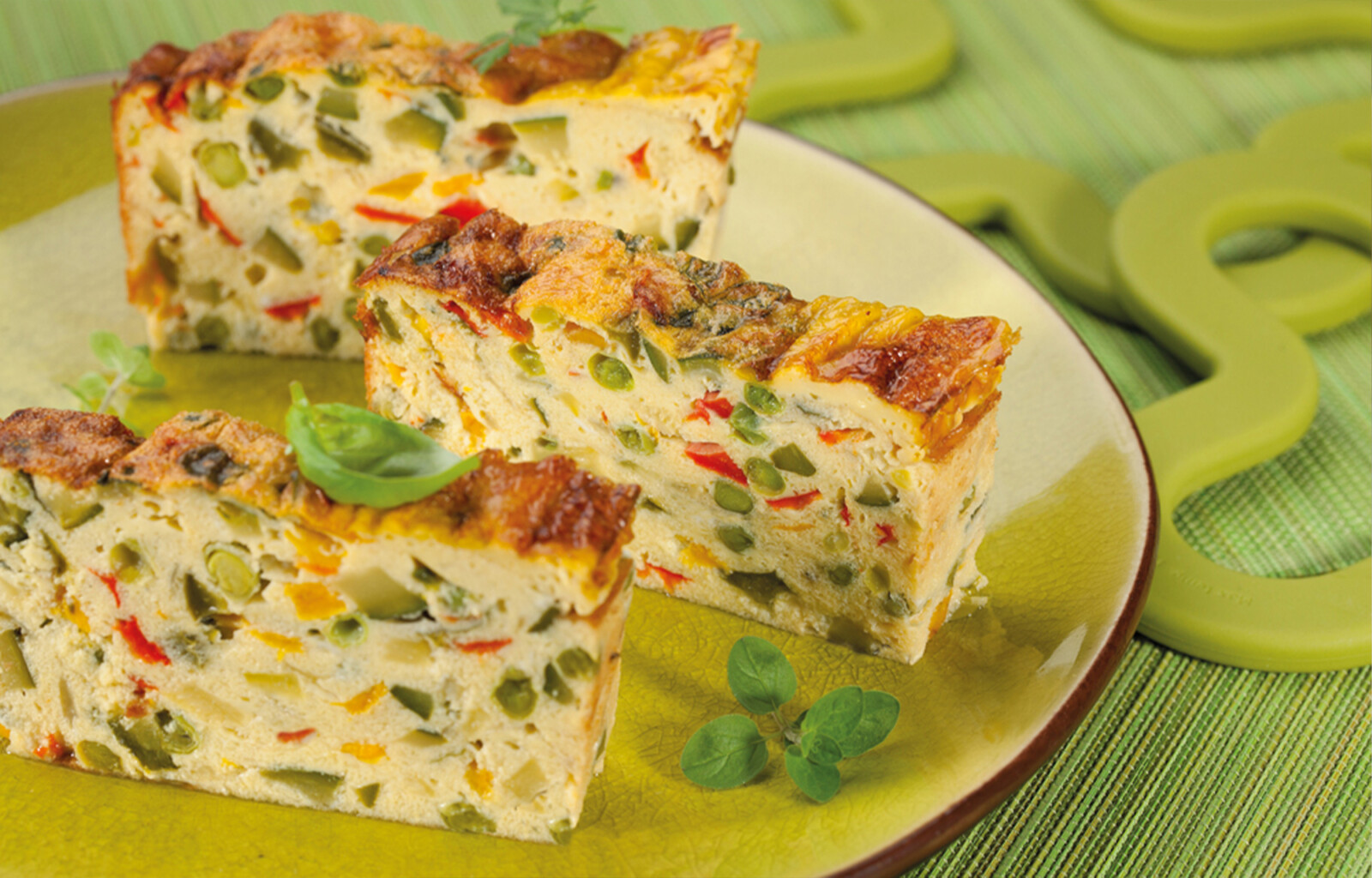 50 min
Second courses
4 people
Ingredients
300 gr
red, green and yellow bell peppers
2 tablespoons
Vegetable cream
2-3 tablespoons
chopped fresh basil and oregano
2 tablespoons
olio extravergine di extra virgin olive oil
MADE WITH
Sugar-free Soy Drink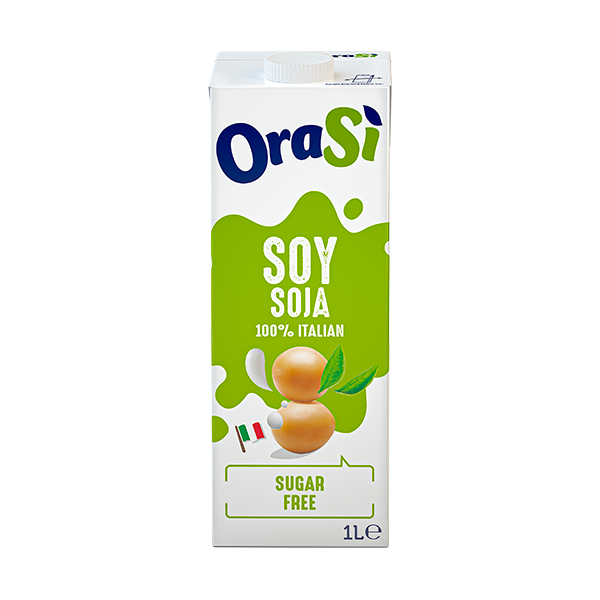 DISCOVER MORE
Method
1
Clean the courgettes, peppers and onion and cut them into cubes.
2
Thaw the peas to room temperature.
3
Heat the Soy Cooking Cream in a pan and sauté the vegetables for about ten minutes.
4
Pour the olive oil into a loaf pan (approximately 2 litres), then place in a pre-heated oven at 180 degrees. Meanwhile, break the eggs into a fairly large bowl, add the potato flakes and Soy Drink. Beat the egg mixture well, add the cooled vegetables and chopped herbs. Add salt and pepper.
5
Carefully remove the mould from the oven and use a pastry brush to quickly spread the oil all over the sides (the batter will not stick to a hot, greased pan). Pour in the egg mixture and bake for about 50 minutes.
6
Serve sliced, hot or cold.
DISCOVER MORE
DISCOVER MORE
DISCOVER MORE