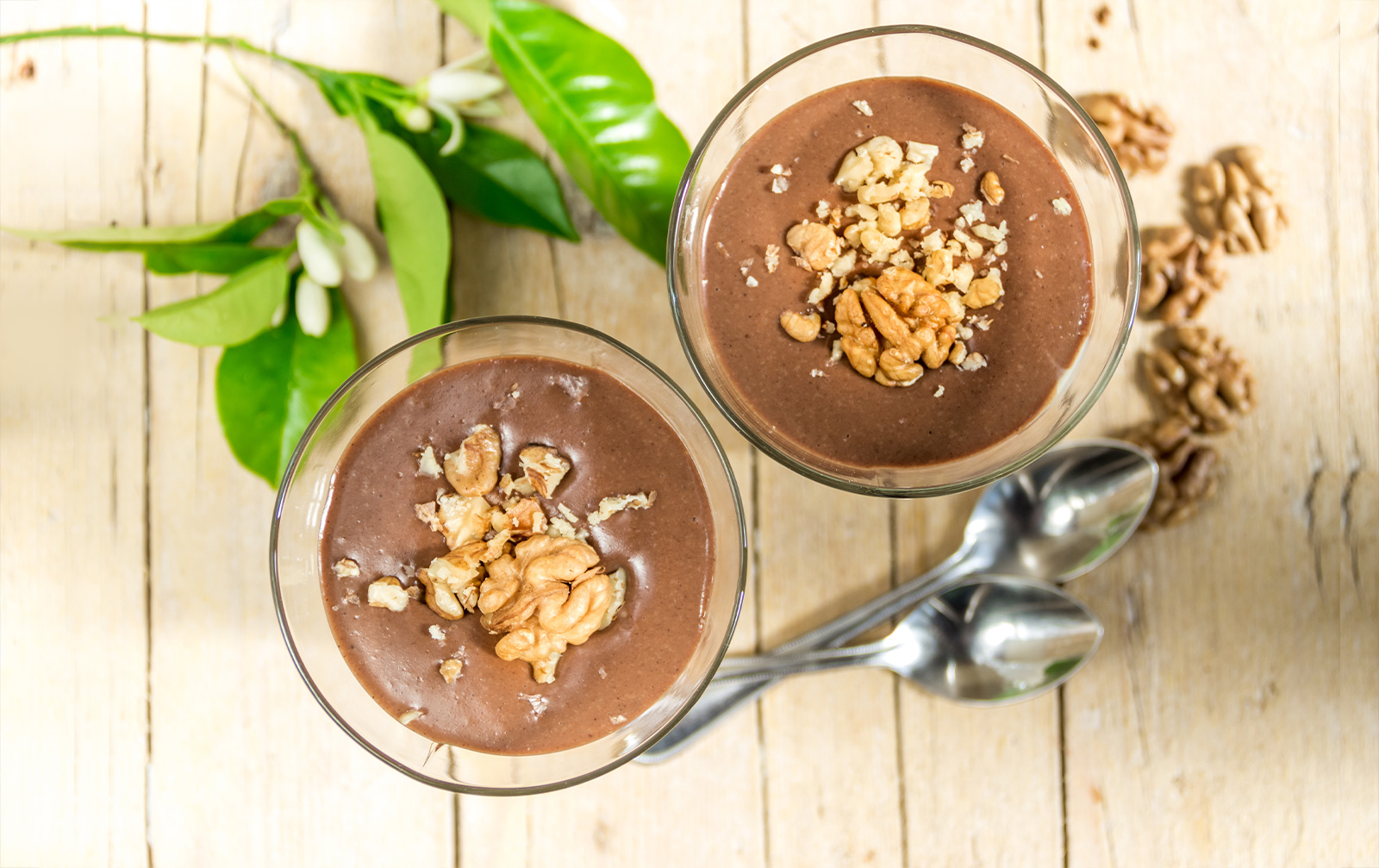 Ingredients
300 gr
Whipping cream OraSì
250 ml
Walnut Drink OraSì
MADE WITH
Walnut Drink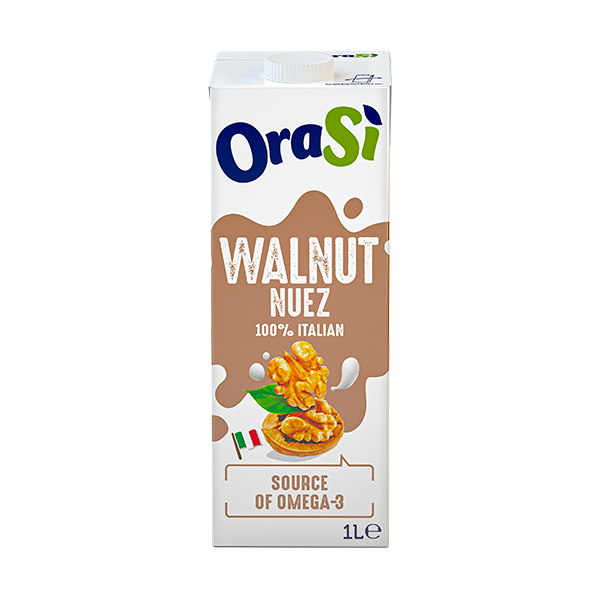 DISCOVER MORE
Method
1
PREPARE THE WALNUT CREAM:

– Pour the Walnut Drink into a saucepan, add the sifted icing sugar and starch, then the vanilla seeds. Stirring constantly with a whisk, heat over medium heat, until the cream thickens.
– Transfer to a container and cover it in contact with cling film, allow to cool then transfer to the refrigerator for 3 hours.
2
AFTER 3 HOURS, PREPARE THE PEARS: 
– Wash and peel the pears, removing the core and cut them into cubes of about 1 cm. Distribute them on the bottom of the glasses and set aside.
– Whip 200 g of OraSì whipping cream with electric whips.
– Beat the cold walnut cream well to soften it and incorporate it into the whipped cream of rice, mixing from bottom to top.
– Pour the cream obtained into the glasses, using a pastry bag. Lightly beat the glasses to eliminate air bubbles and leave to cool in the refrigerator.
– Break up the dark chocolate and melt it in a bain-marie, add the remaining 100 g of Cream of Rice, mixing well to create a homogeneous mixture. Pour it over the walnut chantilly. For an extra touch, add chopped walnut kernels at the end.
– Put in the fridge and let it rest for 2 hours before serving.
DISCOVER MORE
DISCOVER MORE
DISCOVER MORE