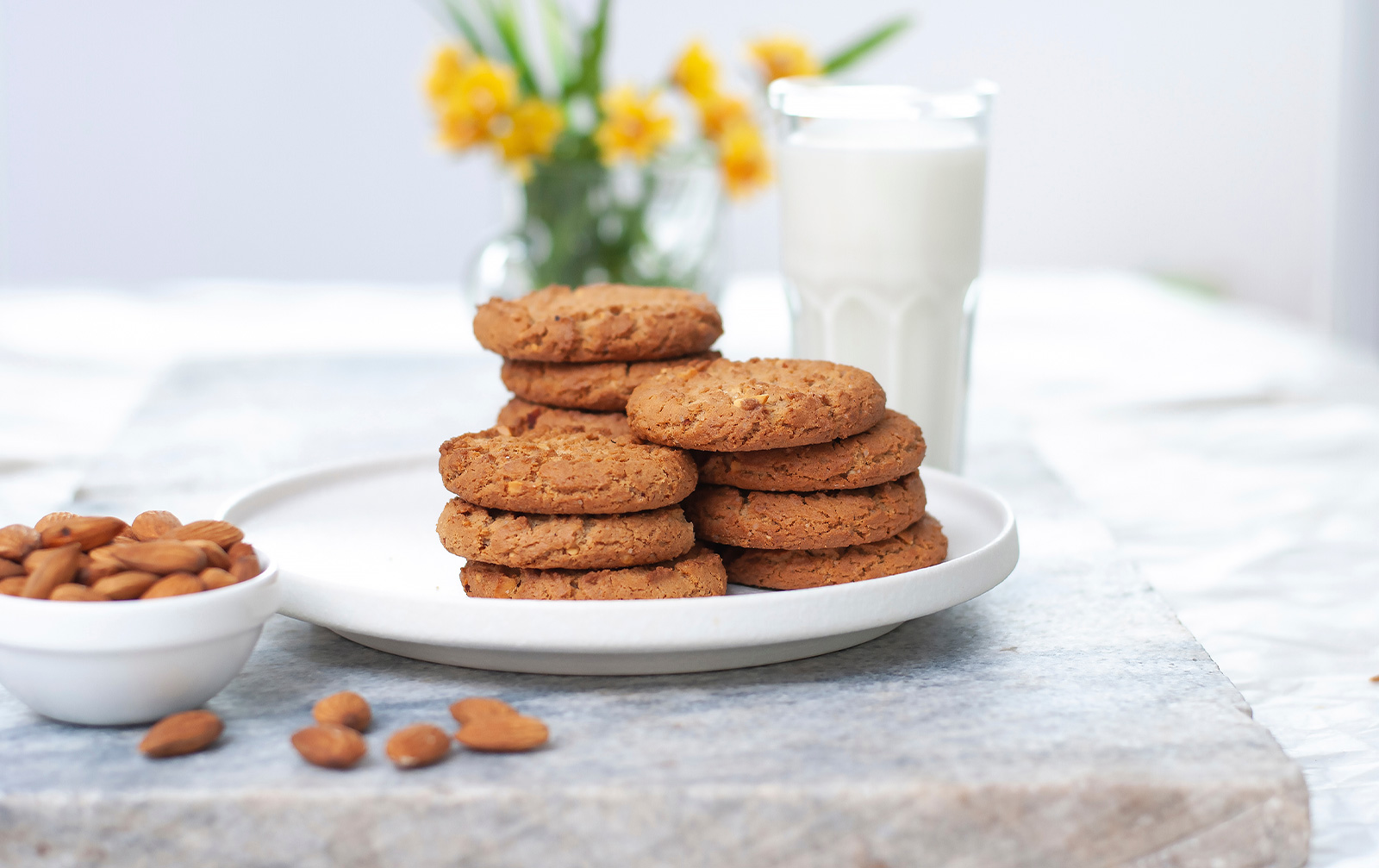 1 h 30 min
Breakfast
2 people
Ingredients
90 ml
OraSì Soy Drink, at fridge temperature
MADE WITH
Soy Drink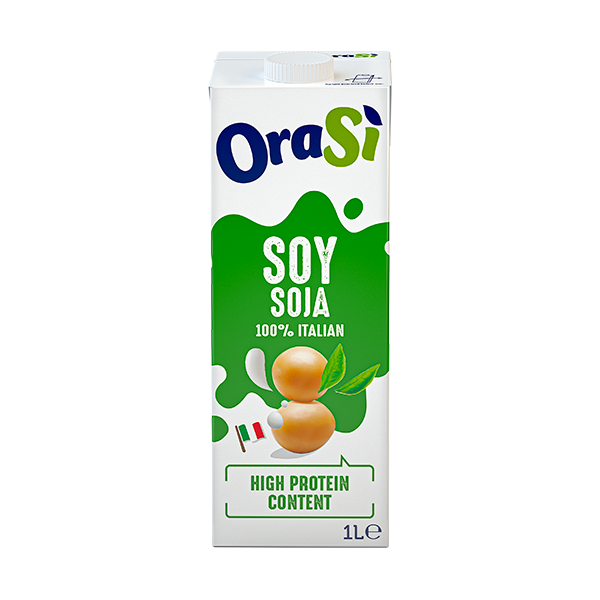 DISCOVER MORE
Method
1
Mix the flour, starch, sugar, yeast and salt in a bowl, add the Soy Spread and mix well.
2
Pour in the Vanilla flavour Soy Drink and knead quickly.
3
Form a low, flat loaf, wrap it in plastic and chill in the refrigerator for 60 minutes.
4
Knead the dough briefly, roll it out with a rolling pin, and use a scalloped cutter with a diameter of 5 to 6 cm to cut out the biscuits.
Knead all the scraps together, roll out the dough again and cut out new biscuits until you have used all the dough. Place the biscuits on two baking sheets covered with baking paper. Bake at 180° C for 15 to18 minutes. Remove from the oven and let the biscuits cool on a wire rack.
DISCOVER MORE
DISCOVER MORE
DISCOVER MORE