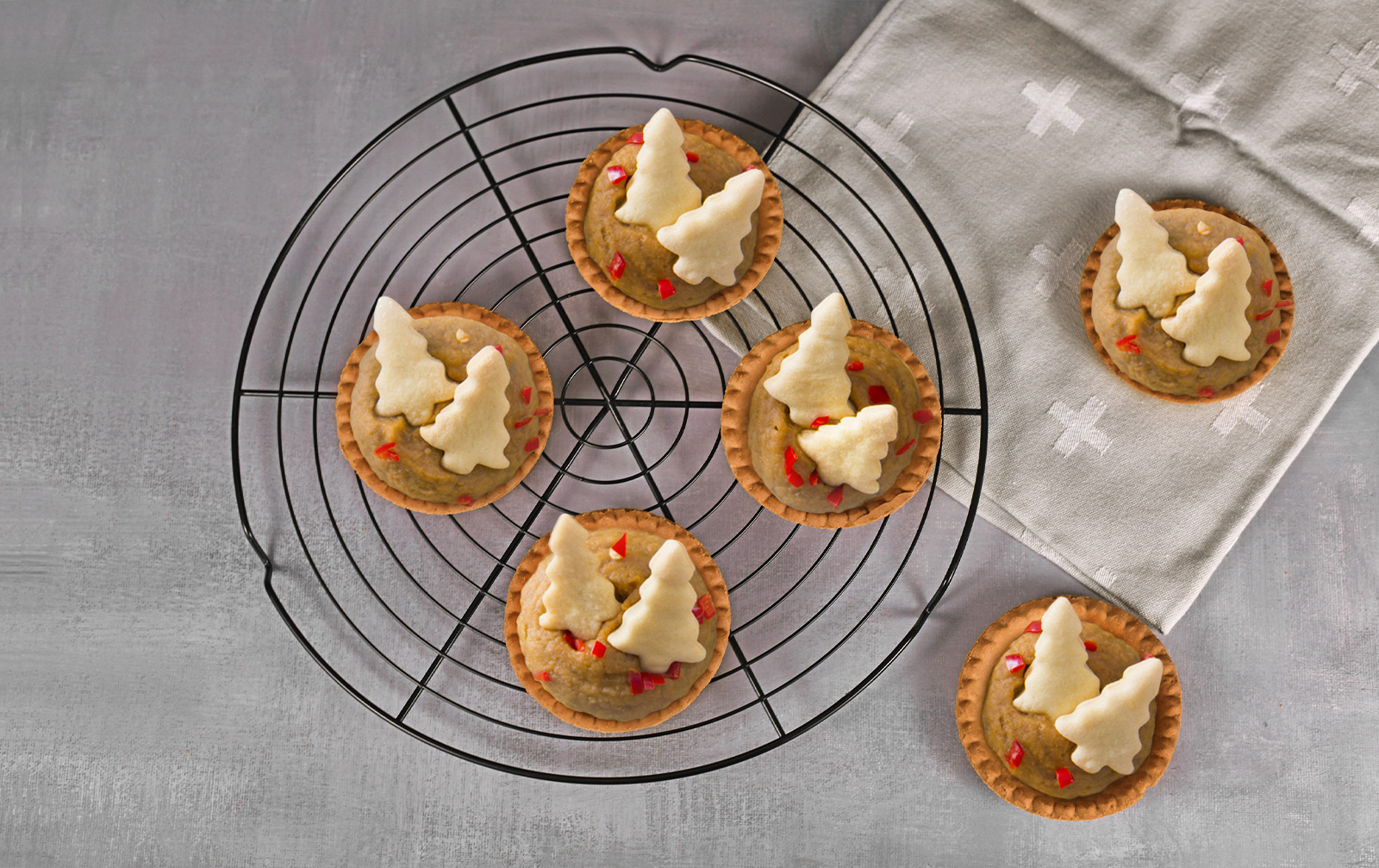 45 min
Appetizers
6 people
Ingredients
120 gr
Vegetable margarine
to taste
Extra virgin olive oil
MADE WITH
Rice Drink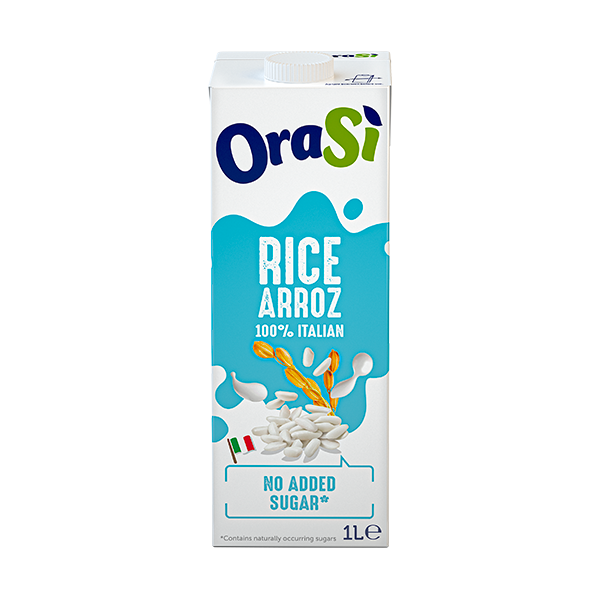 DISCOVER MORE
Method
1
Shortcrust pastry: mix the ingredients indicated by adding cold water, then let the dough rest in the fridge for 30 minutes.
2
Roll out the dough and line the 7 cm diameter molds, greased with the vegetable margarine and floured.
Prick the bottoms of the tartlets with the tines of a fork. In the remaining pasta, engrave some Christmas trees with the special pasta cutter. Bake shells and biscuits at 180 degrees for 17 minutes.
3
Lentils: brown the chopped garlic, carrot and onion in oil, then add the lentils, rosemary, salt, cover with the OraSì Rice Drink and 50 ml of water.
Cook for about 25 minutes (the lentils must absorb all the liquid well). Remove the garlic and blend.
4
Season with salt, transfer the lentil purée into a pastry bag with a large round nozzle and fill the tartlets with a sprig. Garnish with the saplings and chopped chilli.
DISCOVER MORE
DISCOVER MORE
DISCOVER MORE