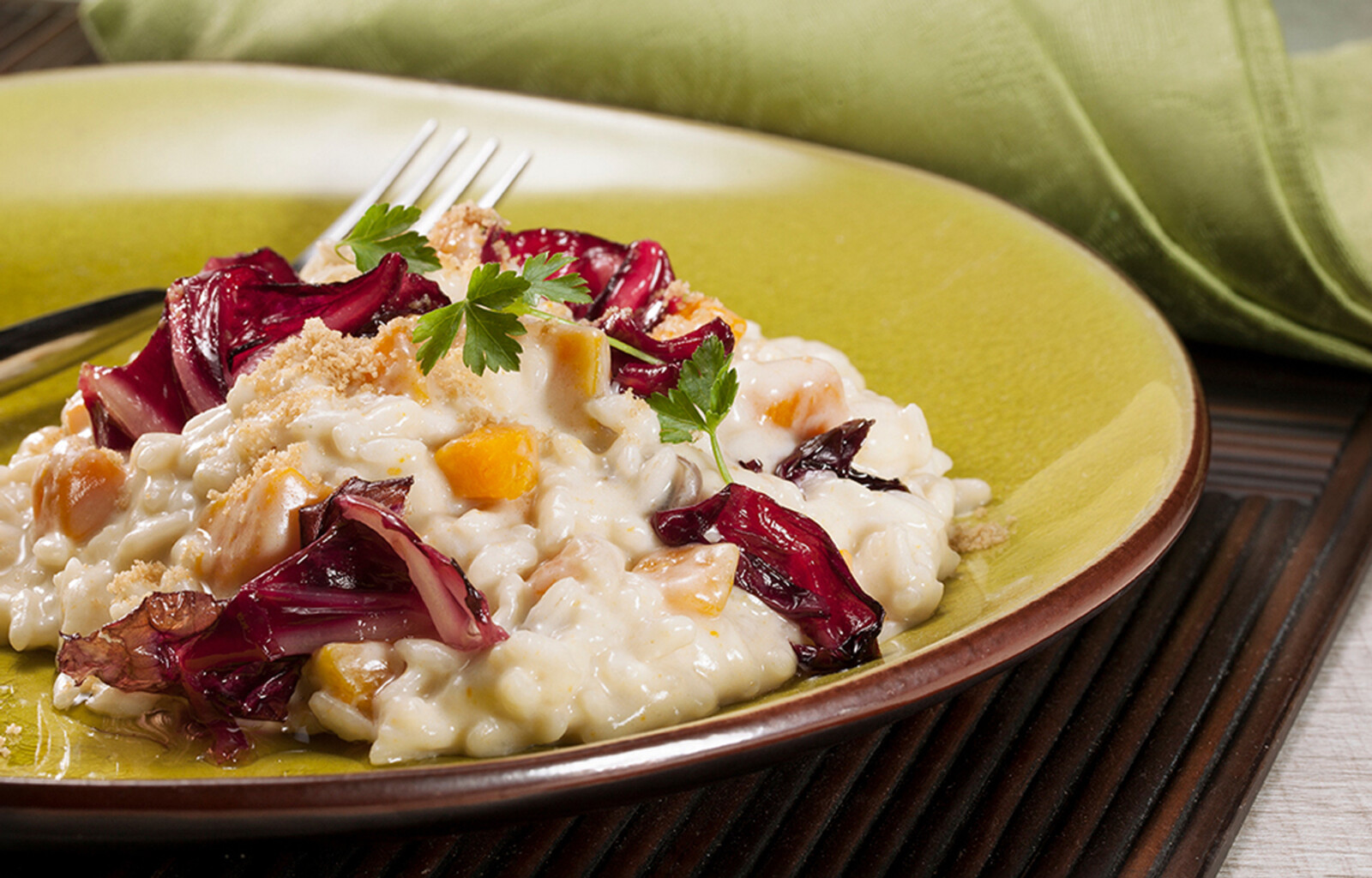 20 min
First courses
4 people
Ingredients
2 tablespoons
extra virgin olive oil
350 gr
pumpkin, clean pulp
150 ml
OraSì Soy Cooking Cream
2 tablespoons
vegan parmesan
MADE WITH
Creamy risotto with pumpkin and radicchio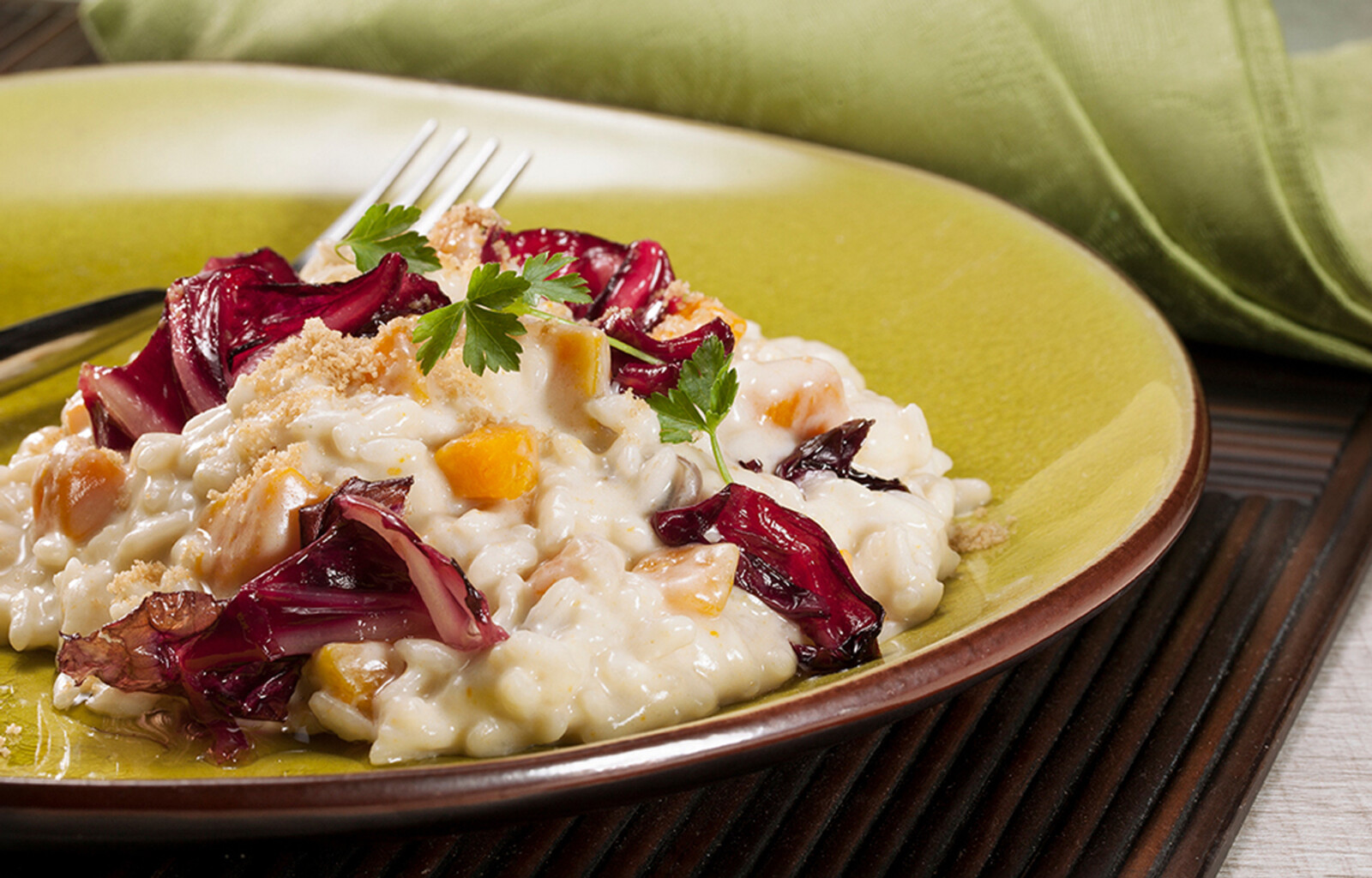 DISCOVER MORE
Method
1
Slice the pumpkin flesh into cubes. Heat the Soy Drink and dissolve the two stock cubes
2
Heat the oil in a saucepan and sauté the onion until it becomes translucent. Add the rice and toast lightly. Simmer with white wine until reduced, then add the pumpkin cubes.
3
Begin to wet the rice with the very hot Soy Drink, gradually adding more as it is absorbed.
4
Shortly before the rice is cooked, add the Soy Cooking Cream and roughly chopped radicchio.
5
Cover with a lid and let sit for five minutes.
6
Serve with a sprinkle of vegan "parmesan" and a few sprigs of parsley.
DISCOVER MORE
DISCOVER MORE
DISCOVER MORE