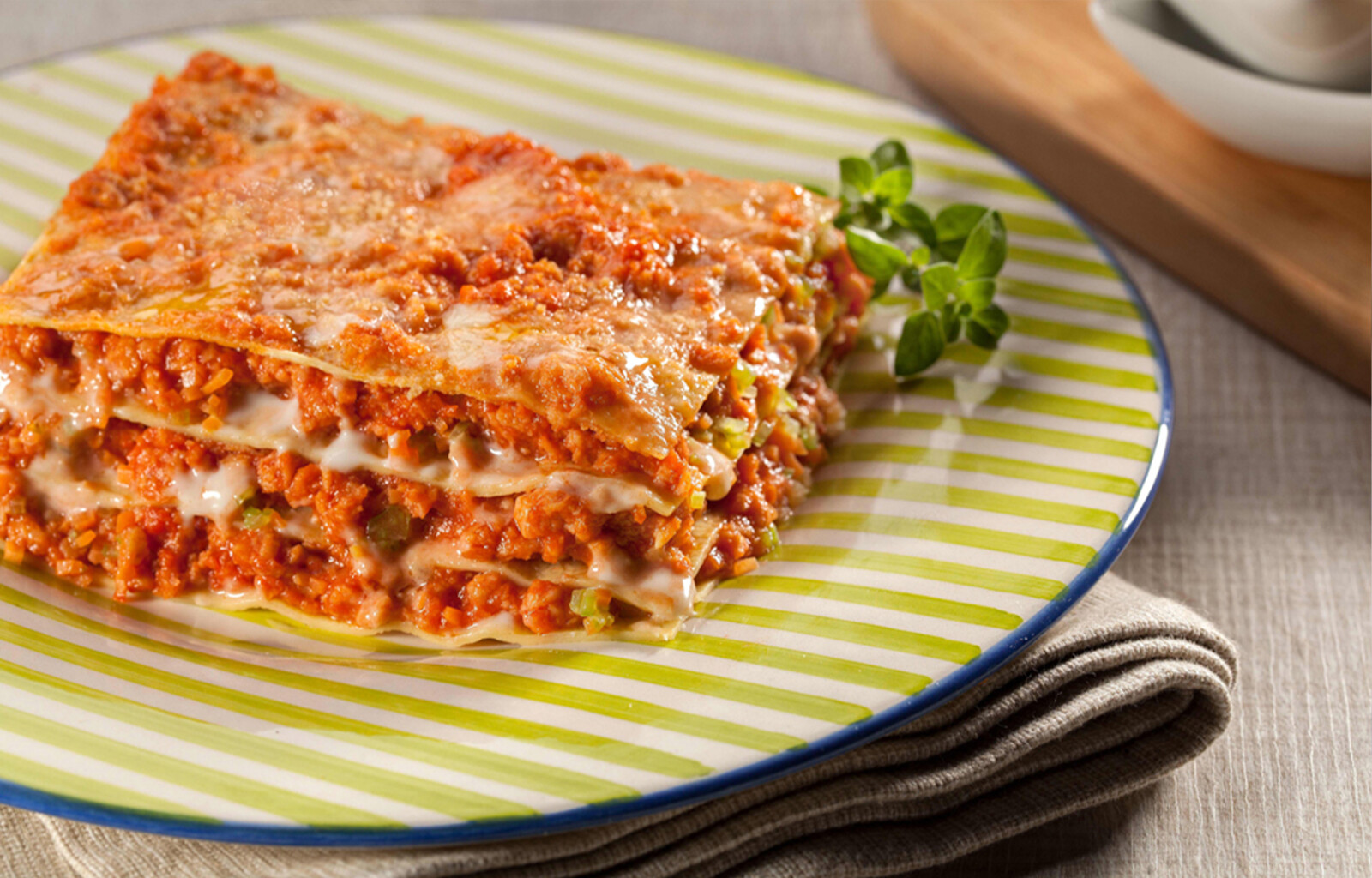 1 h 30 min
First courses
4 people
Ingredients
4
tablespoons extra virgin olive oil
40 gr
chopped dried mushrooms
250 gr
pasta sheets for lasagna (no pre-cooking required)
600 ml
vegan bechamel sauce
20 gr
gomashio (salted toasted sesame seeds)
MADE WITH
Sugar-free Soy Drink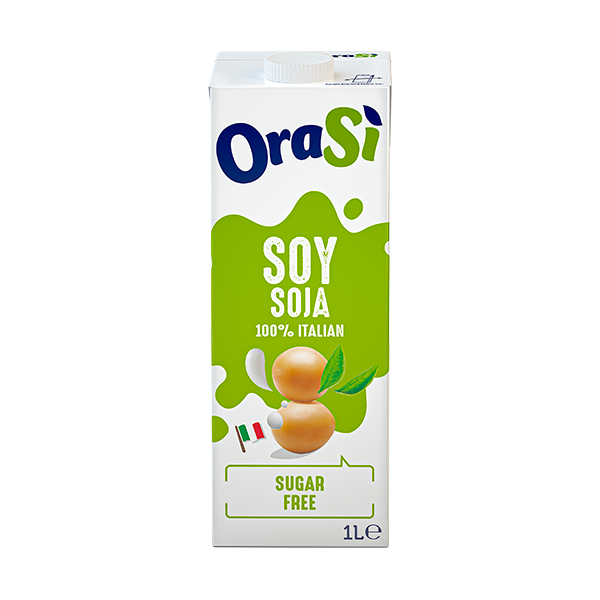 DISCOVER MORE
Method
1
Soak the soy flakes and mushrooms in warm water to rehydrate.
2
Prepare the vegan parmesan by putting the almonds, gomashio and yeast flakes in a food processor until you obtain a coarse powder.
3
Clean and chop the onion, celery and carrot. Heat the oil in a saucepan and sauté the vegetables. Wring out the excess water from the soy flakes and mushrooms, then add them to the pan and sauté for a few minutes. Add the tomato sauce and simmer over a low heat for about an hour. Season with salt and pepper.
4
Dilute the vegan bechamel sauce with the Soy Drink to make it more liquid.
5
Place a few tablespoons of the soy ragu on the bottom of a lasagna baking pan, then add a small amount of vegan bechamel sauce. Cover with a layer of lasagna sheets, cover with the ragu, bechamel sauce and a spoon of vegan parmesan. Continue until you finish all the ingredients, ending with a layer of bechamel sauce and vegan parmesan.
6
Bake in the oven at 200 degrees C for about 30 minutes.
DISCOVER MORE
DISCOVER MORE
DISCOVER MORE