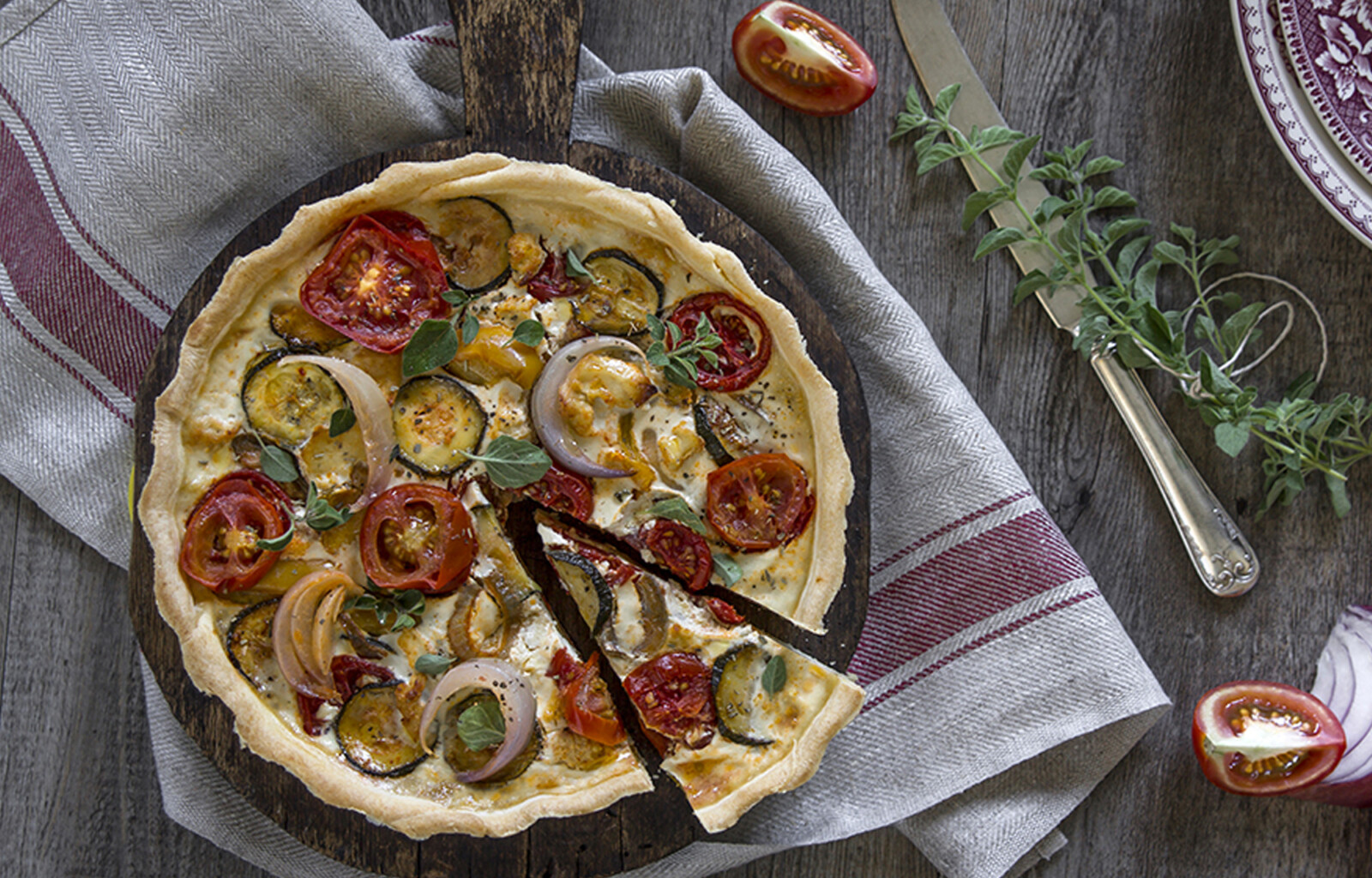 1 h 30 m
First courses
8 people
Ingredients
2 spoon
White wine vinegar
200 ml
OraSì Cooking Cream
MADE WITH
Soy Drink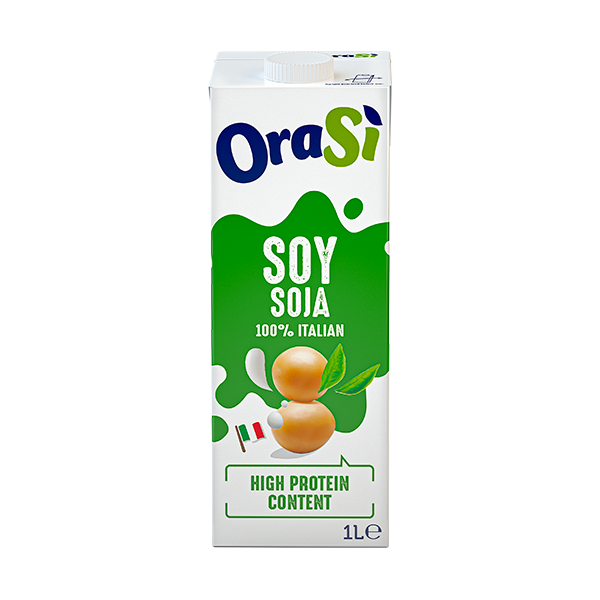 DISCOVER MORE
Method
1
PREPARE THE BRISÉ PASTA
In a bowl, mix the flour, oil and vinegar. Dissolve the baking soda and salt in the water, then pour them into the bowl, mixing.
You need to get a smooth and firm dough, if necessary add a tablespoon of water. Wrap it in cling film and let it rest in the refrigerator for at least 30 minutes.
2
Meanwhile, heat the oil in a pan and add the sliced ​​onion. Wash and clean the vegetables, cut them into slices, add them to the onion and let them cook until they are tender and golden, but still firm. Leave to cool.
3
Turn on the oven at 180 ° C.
4
Spread the brisé on a lightly floured surface, to a thickness of 3-4 mm. Grease and flour a 24 cm diameter cake pan and line it with the shortcrust pastry. Prick the base and bake in a hot oven for 15 minutes.
5
In the meantime, mix together the Soy Drink and the Soy Cream, then add the eggs, one at a time, and the crumbled tofu. Add the vegetables, oregano and paprika, season with salt and pepper and pour everything over the base of the brisé.
6
Bake in a hot oven for 40 minutes, until the cake is golden. Remove from the oven, allow to cool for 15 minutes and serve with a sprinkling of fresh oregano.
DISCOVER MORE
DISCOVER MORE
DISCOVER MORE