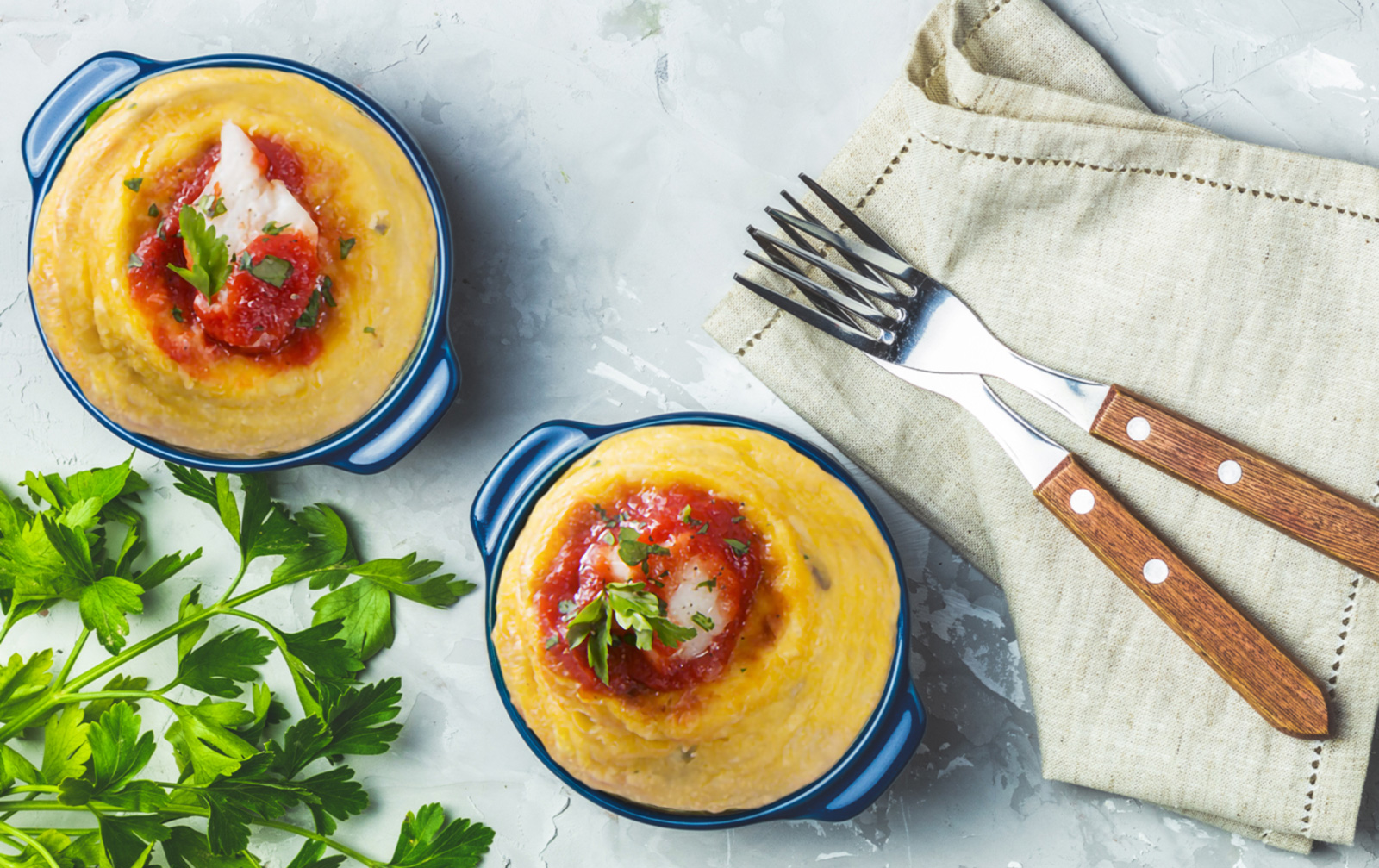 30 min
Second courses
6 people
Ingredients
400 gr
Codfish soaked, skinned and barbed
to taste
Extra virgin olive oil
70 gr
Vegetable margarine
30 gr
Grated Parmesan cheese
MADE WITH
Soy Drink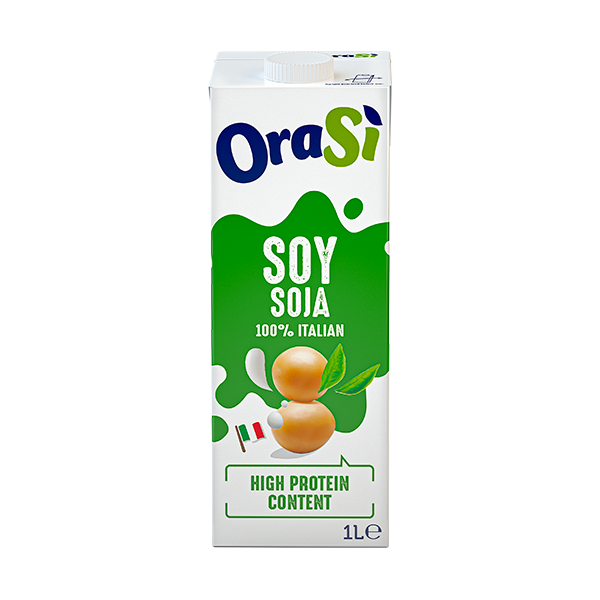 DISCOVER MORE
Method
1
Heat 4 tablespoons of oil and sauté the chopped onion. Add the fish, bay leaves, salt and pepper and simmer for 10 minutes.
Allow to cool, set 6 small pieces aside for the final decoration and cut the remaining fish into small pieces.
2
In a saucepan, melt the vegetable margarine, add the flour, mix with a whisk, then dilute with the OraSì Soy Drink. Always stirring, thicken the béchamel. Season with salt and pepper.
3
Incorporate the chopped fish and the sauce into the bechamel and add the eggs and cheese. Grease with the vegetable margarine and flour the single-portion molds of Ø 7 cm and distribute the mixture. Bake in the oven at 180 degrees for 30-35 minutes.
4
In the meantime, heat a drizzle of oil with a clove of garlic in a pan, add the tomato puree and season the remaining fish.
Serve the flans decorated with cod with tomato sauce and chopped parsley.
DISCOVER MORE
DISCOVER MORE
DISCOVER MORE